News
video games
20 October 2020, 15:38
Fallout 4: New Vegas Mod Gets Anniversary Trailer
A new trailer for the fan project titled Fallout 4: New Vegas has appeared online. It launched exactly on the tenth anniversary of Obsidian Entertainment's iconic game.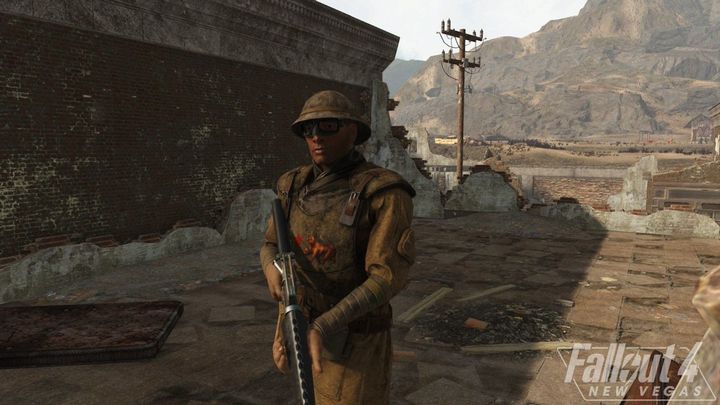 People interested in Fallout 4's modding scene have certainly heard about Fallout 4: New Vegas. Its creators have great ambition - to recreate all the content from Obsidian Entertainment's iconic RPG in Bethesda's 2015 title, including the full storyline and all the tasks. As you can guess, it requires a huge amount of work. The mod has been in development for about three years now and it is still unclear when it will be completed. However, the good news is that everything is going in the right direction. This is proven by the new trailer, which was recently released on the web. You can watch it below.
The latest trailer of Fallout 4: New Vegas presents gameplay from the current version of the mod. We've got a lot of shooting on it, but there's also a short look at places known from the original Fallout: New Vegas, such as Goodsprings and Primm. In the background we hear the song Ragtime Cowboy Joe, which, although not present in the original, matches the atmosphere of the setting. Fans of Obsidian Entertainment's work should feel at home.
The trailer's release date is not accidental. It happened exactly on the tenth anniversary of the original's release on PC, PlayStation 3 and Xbox 360. As you may remember, despite the warm reception of the title by the industry media, it was initially criticised for numerous technical issues. Let's hope that the creators of the mod will not be tempted to recreate them as part of the nostalgic journey.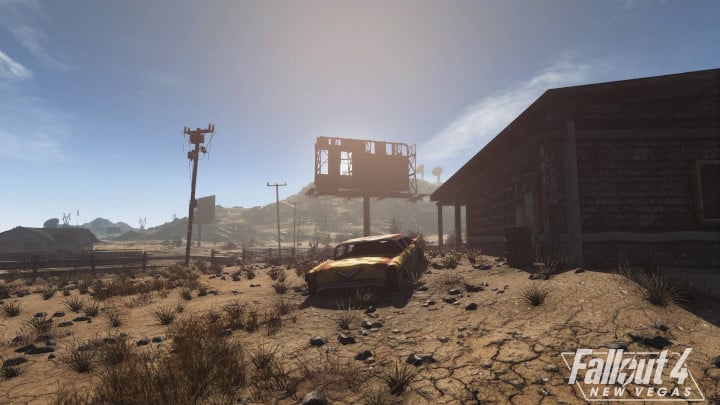 In Fallout 4: New Vegas you will be able to revisit the Mojave Desert.
If you haven't had a chance to play the original Fallout: New Vegas yet, and feel like it, you can buy the PC version on Steam and GOG.com.