News
video games
09 June 2023, 16:55
Gigantic Visual Changes Between Final Fantasy VII Rebirth and the Original
More than a quarter of a century separates Final Fantasy VII Rebirth from the iconic original. A fan comparison shows how much the graphics have changed over that time.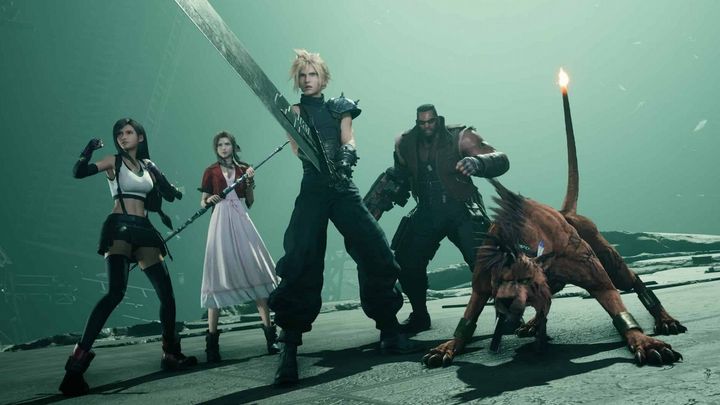 Probably no one needs to be convinced how much video games have changed since the 1990s. If one nevertheless needs enlightenment, a comparison of cut-scenes from Final Fantasy VII Rebirth with those from the original is an excellent illustration of the technological advances of the past 26 years. The footage was prepared by YouTube user Cycu1.
When Final Fantasy VII debuted in 1997, it was a significant milestone for the series. After the highly successful FFIVI the series finally departed from two-dimensional graphics in favor of 3D. This was appropriate insofar as FFVII also represented the debut of the franchise on a next-generation console: the first PlayStation.
To this day Final Fantasy VII enjoys a cult status and in some respects is an excellent production. Nevertheless, it's hard to expect anyone to praise the game's visuals, at least technically, after so many years.
Fortunately, the remake - divided into three parts - looks excellent, so that even people with an aversion to retro games can experience the story of Cloud Strife. We were able to see that for ourselves on yesterday's trailer, from which also the author of the comparison took some scenes.
Final Fantasy VII: Rebirth will debut in early 2024, exclusively on PlayStation 5. On a side note: the title will be released on two Blu-ray discs, almost like the good old Final Fantasy VII (which was released on three CDs).