News
video games
22 February 2021, 16:01
Here's Crusader Kings 3 Mod Based on The Last Kingdom Series
Crusader Kings III has received a mod inspired by The Last Kingdom series. It is titled The Last Kingdom: Make the right choice and in the current version enable us to play as or interact with majority of the characters of the 1st, 2nd and 3rd season of the show.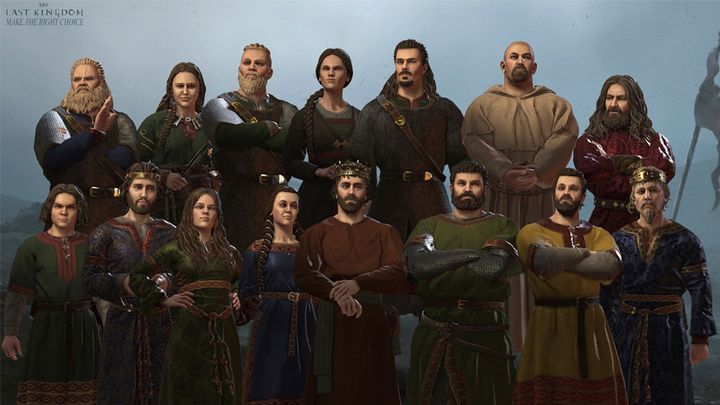 IN A NUTSHELL
A mod for Crusader Kings 3 inspired by the The Last Kingdom series was released on Steam;
Among other things, it enables you to play Paradox's medieval strategy as one of the characters known from Bernard Cornwell's novels or their TV adaptation;
The project is currently in alpha version.
The recent Assassin's Creed: Valhalla introduced some of the less historically-informed players to the subject of the Viking invasions of England. This period has already been present in pop-culture several times. Suffice it to mention the series of novels The Saxon Stories by the British writer Bernard Cornwell. On its basis, BBC began production of The Last Kingdom, which is now continued by Netflix. It received a very warm reception from critics and gained fans all over the world. One of them, known as Montes192, decided to use his knowledge and created a mod for Crusader Kings III based on his favourite series. He called it The Last Kingdom: Make the right choice. The link is available below.
Before you start the installation you have to remember that the mod requires three other mods to work. These are the Community Flavor Pack (which adds new outfits for the characters), Fullscreen Barbershop (which improves the editor) and the Community Title Project (which changes the titles present in the game to more historical ones).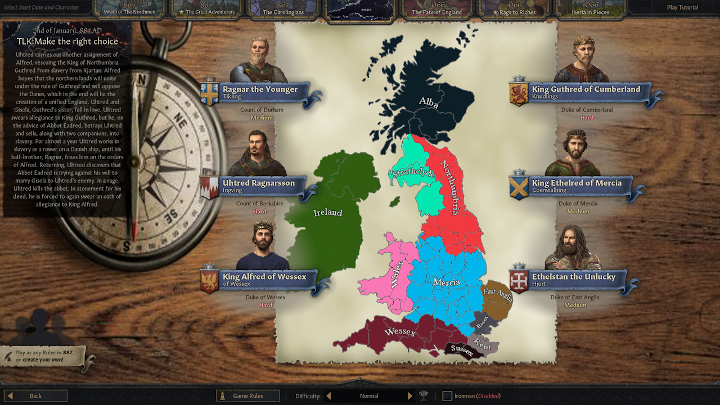 With The Last Kingdom: Make the right choice mod you can play as one of the characters known from the books or series in Crusader Kings III. / Source: Steam
Mod prepared by Montes192 is currently in alpha version. Its action begins on January 2, 887. At this stage it contains almost all characters from the first, second, and third seasons of the series, modeled with the editor present in Crusader Kings III. Some are only available for interaction, but some of them, such as Uhtred, the protagonist of the books and TV series, Alfred or Ethelstan, are playable and we can guide them, as well as their descendants, to greatness. Of course, each of the characters created by Montes192 has qualities that are as close as possible to those of the originals.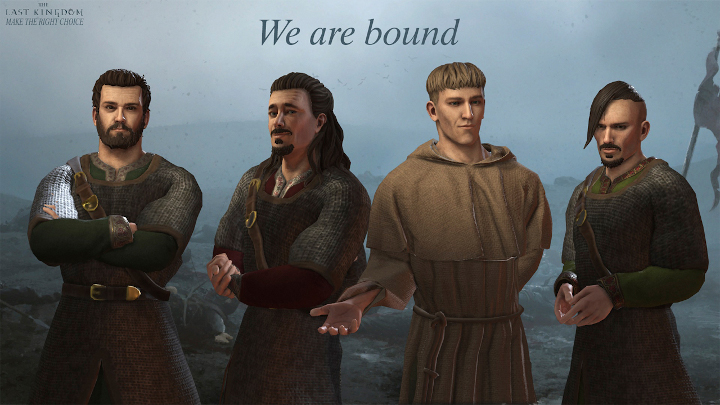 Montesa192 has also done its best to keep the characters' appearance as faithful as possible to the series. / Source: Steam
The Last Kingdom: Make the right choice is only one of many mods available for Crusader Kings III. Earlier we wrote about projects set in the Lord of the Rings and Stormlight Archive universes. Also in preparation is a project based on A Song of Ice and Fire and its TV adaptation, Game of Thrones. You can follow the progress of work here.