News
video games
13 February 2023, 10:45
author: Krzysztof Kaluzinski
Hogwarts Legacy Going Strong on Steam but Short of CP2077 and Elden Ring [UPDATE]
Hogwarts Legacy has jumped to third place in the ranking of single player games with the most number of simultaneously active players on Steam. The game is hot on Cyberpunk 2077 and Elden Ring's heels.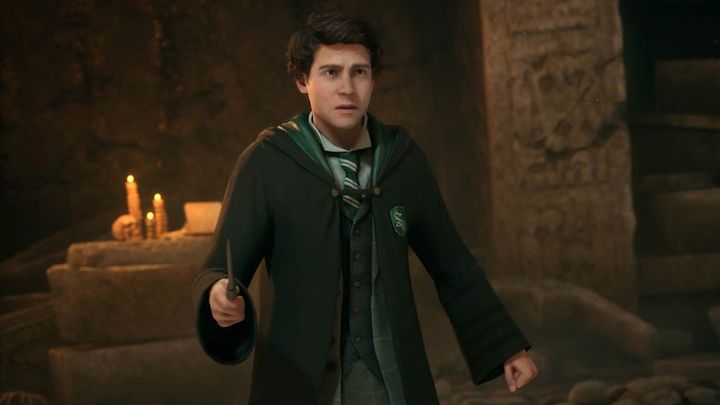 Eventually, the record for the first post-release weekend of Hogwarts Legacy on Steam amounted to 879,308 concurrent users. The game fell a little short of the records of Cyberpunk 2077 and Elden Ring, but the result is still hugely impressive.
Hogwarts Legacy has been hugely popular since its Friday launch, as confirmed by data collected by SteamDB. According to them so far, the game by Avalanche Software was simultanesouly played by as many as 807 112 people on Valve's platform at the same time.
The huge interest in the game set in the universe known from the novels and movies about the wizard Harry Potter should not come as a surprise. Even before the premiere, the title found itself at the top of the bestseller list on Steam.
The high result was also heralded by data from early access - an option for users who decided to preorder Hogwarts Legacy in the more expensive Deluxe edition. On the eve of the official debut, the counter indicated more than 489,000 users in the game at the same time.
Hogwarts Legacy Interactive Maps

We've prepared interactive maps for Hogwarts Legacy that contain the game's secrets, collectibles, Merlin trials, collection chests, ancient magic hotspots, sidequests and more. Make sure to check out our original guide and the interactive maps.
In view of the above, it seemed that it was possible to break the activity record in the category of high-budget games focused on single player gameplay. At the moment, however, the game still ranks third in this regard - the first place is held by Cyberpunk 2077 (the record is 1.05 million concurrent players), and second is last year's blockbuster, Elden Ring (953 thousand).
Nevertheless Hogwarts Legacy still has a chance to improve its result before the end of the premiere weekend. We will follow the situation and update this news.