News
video games
12 May 2023, 21:07
Hogwarts Legacy Leaving Space for Zelda; Switch Version Significantly Delayed
Hogwarts Legacy on Switch has been delayed - and quite significantly, in fact. It can be assumed that, at least to some extent, it was dictated by the success of The Legend of Zelda: Tears of the Kingdom.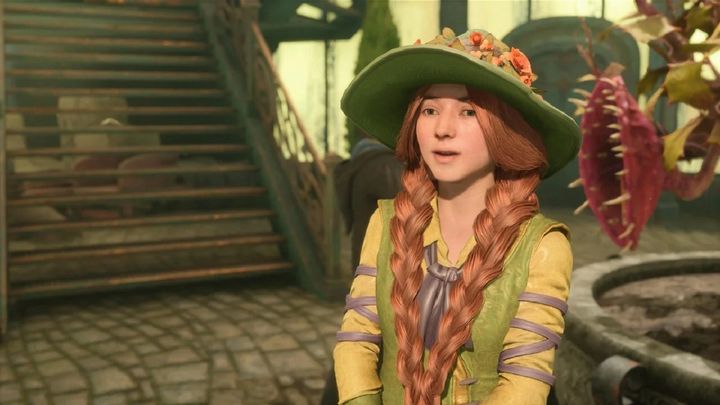 I bring some not-so-good news for people who are waiting for the release of Hogwarts Legacy on Switch. Studio Avalanche Software and Warner Bros. announced today that the version for Nintendo's console will suffer a sizable delay. The title will come out on Switch only on November 14, 2023, although it was supposed to be released on July 25.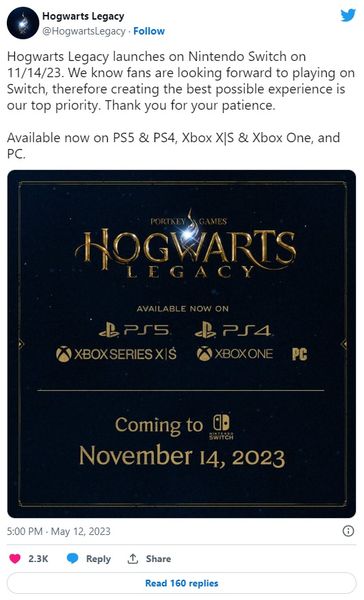 Source: Twitter / Hogwarts Legacy.
As a reason for the postponement of the release date, the developer and publisher pointed to the desire to provide players with the best possible experience on Switch. However, one gets the impression that the decision was prompted by today's release of The Legend of Zelda: Tears of the Kingdom. Reviews suggest that this Nintendo exclusive is a must-have item for all Switch owners.
Wanting to distance their game from the new Zelda is therefore understandable. Nevertheless, the delay seems suspiciously large. So it's possible that Avalanche Software is having trouble adjusting Hogwarts Legacy for a not very powerful handheld console. However, it's worth being positive - the PS4 and XOne versions of the game also suffered several delays, but ultimately turned out to be a solid piece of code.