News
gramynawynos.pl
23 November 2020, 12:39
Iconic Deluxe Ski Jump 2 Available on Phones
Deluxe Ski Jump 2, a mobile version of the iconic arcade ski jumping game was released on Google Play.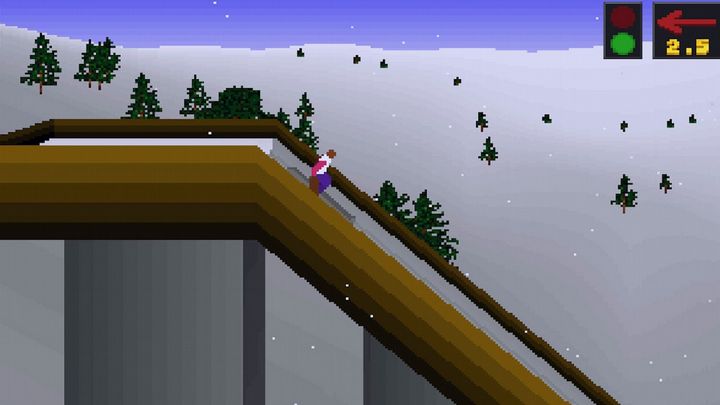 The mobile version of Deluxe Ski Jump 2, the iconic ski jumping arcade game finally debuted on Android . Until today, no other title of this kind has gained similar popularity, and now this classic can be played on smartphones and tablets.
The mobile edition of Deluxe Ski Jump 2 can be downloaded for free. The devs earn money on ads, but they can be removed by spending $3.99. There are no other microtransactions. For the time being, it is not known whether the creators are planning to develop an iOS version.
The mobile edition faithfully reproduces the PC original. So we get a retro game, with graphics in 320x200 resolution and with simple sound effects. There are 32 jumping hills to choose from, and apart from solo mode, there is also a multiplayer in hot chair mode for up to 16 people.
The game already has over 900 reviews in Google Play and the vast majority of them are very positive, so lovers of the original should not be disappointed.
Finally, it is worth mentioning that this is a good time for the fans of the series. Apart from the mobile release of the second part of the series, they have recently received patch 1.7.0 for Deluxe Ski Jump 4 on PC, the latest installment of the series. It introduced support for mods with additional hills that can be downloaded from DSJ4 Hills Database.