News
video games
11 June 2021, 10:24
Land of War: The Beginning With Mixed Rating on Steam
Yesterday marked the release of Land of War: The Beginning from MS Games. The FPS that takes us to the early period of World War II receives mixed reviews on Steam.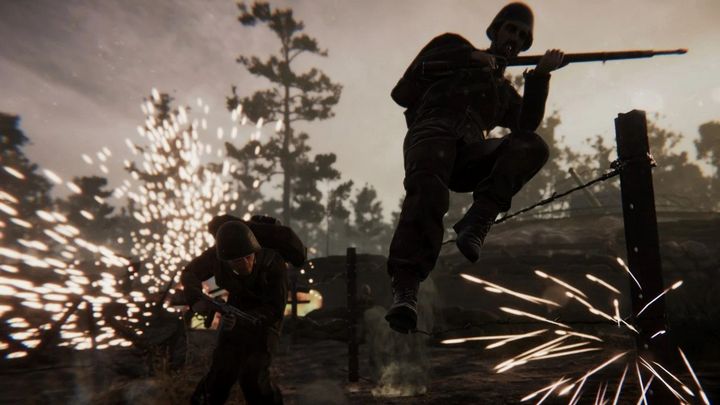 IN A NUTSHELL:
Land of War: The Beginning receives mixed reviews after yesterday's release;
The game's biggest pro, according to Steam users, is the developers' different approach to World War II, which finally shows another perspective;
Among the disadvantages that are mentioned we see poor optimization, numerous bugs and rock-dumb AI.
Land of War: The Beginning, a Polish FPS set during the early period of World War II, debuted on Steam yesterday. The game was originally supposed to come out on May 27th, but the release had to be delayed due to the presence of Nazi symbols, which would make it impossible to release the game on the German market.. On Thursday, the title was finally released. So far, the game receives average notes. Currently Land of War has a mixed rating, on Steam with 53% positive reviews. The game's pros include a different approach to World War II, focusing on less-known episodes of the conflict, satisfying shooting and the variety of missions. As disadvantages, the players mention poor optimization, lots of bugs and dumb AI. Below you will find selected reviews from the players:
"Overall, I like the game as a whole, but it has a couple issues that need to be ironed out. I do realize that it's an indie game made by a small team, and the game just released today as of writing this review. I'm just giving some feedback that can help improve the game, even if it means I have to do a bit of nitpicking. I recommend this game to anyone who enjoyed the original COD/MOH campaigns, because this game might bring back some fond memories. You can always play the first mission or two and refund if you decide that the game isn't for you, so I recommend giving it a try if it piques your interest," writes user E-money.
"Plays like MoH from 1999 but much, much worse :( Poor optimization, terrible AI (if any), clunky controls, awful voice acting, bugs. War in this game looks just dumb, you feel dumb standing in those trenches (Mission 01), surrounded with so unnatural environment, poor scripts and cheap effects, all of them pretending to be something serious, but giving you the feel of some simple, 3D mobile shooter. There is just no way to feel immersed at any level. Maybe it can be fixed with a lot of future updates, I do not know, but I guess it is too late for early access, isn't it?, states user Northrop84.
So far Land of War is not a big hit. SteamDB shows that at the best moment of the release day, the Polish game was played by a maximum of 250 players at a time. Of course, no one should expect that a niche title will sway thousands at launch, but the developers from MS Games may be a little disappointed.