News
video games
31 October 2020, 21:23
List of PS5-incompatible PS4 Games Includes Assassin's Creed [Updated]
Today, a list of Ubisoft's PS4 games that will not be compatible with PlayStation 5 has been revealed. Everything seems to indicate that Sony's new console won't be able to run e.g. Assassin's Creed: Syndicate.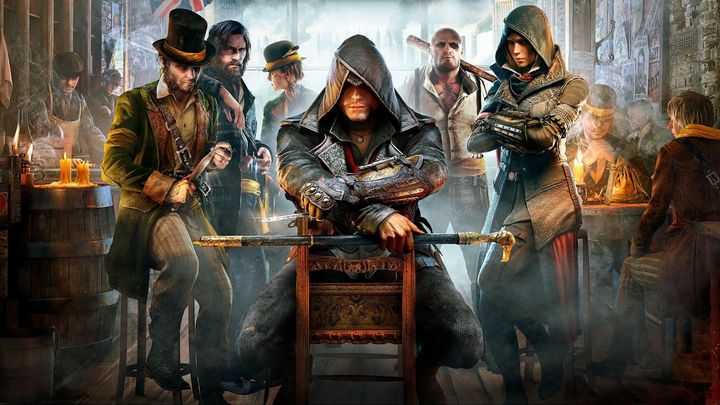 Update
Ubisoft has removed the list of PlayStation 4 games that are incompatible with PS5, explaining that there were some inaccuracies:
"We have pulled the Ubisoft Connect article and forum post re backwards compatibility for the time being as there may be inaccuracies involving the Ubisoft titles that will be playable on PS5."
Original message
Today, Ubisoft provided additional information on its games, which will (or will not) be upgraded to next-gen console version, backwards compatibility, as well as cross-platform gameplay and ability to save game states on different devices. The players will be most interested in the section where the company has revealed PS4 titles that will not be compatible with PlayStation 5.
Among the listed titles are: Assassin's Creed: Syndicate, three installment of Assassin's Creed Chronicles (India, China and Russia), Risk, Star Trek: Bridge Crew, Werewolves Within and Space Junkies. Interestingly, the installments of these games for Xbox One will run smoothly on Xbox Series X/S thanks to backwards compatibility.
It's worth knowing, that for the time being, PlayStation Store is telling us that when we run these games on PS5, we should expect bugs and unexpected things. This suggests that we may somehow be able to launch them, although with optimization may be not very good.
At the beginning of October, this year, Sony revealed a list of PS4 games that will not run on PlayStation 5. According to the information provided at the time, only ten titles were expected to have problems. However, there are indications that the list could be slightly longer. Although the news about Ubisoft's titles comes from an official source, it's worth waiting for Sony's position to clarify the matter further.