News
video games
22 July 2022, 13:28
This Beautiful RPG May be the Hope of MMO; Trailer With 8.8 Million Views
We can expect another serious player in the MMO market. Throne and Liberty from Korean studio NCSoft is gaining popularity. The game is set to debut later this year, and its trailer has been viewed nearly 9 million times.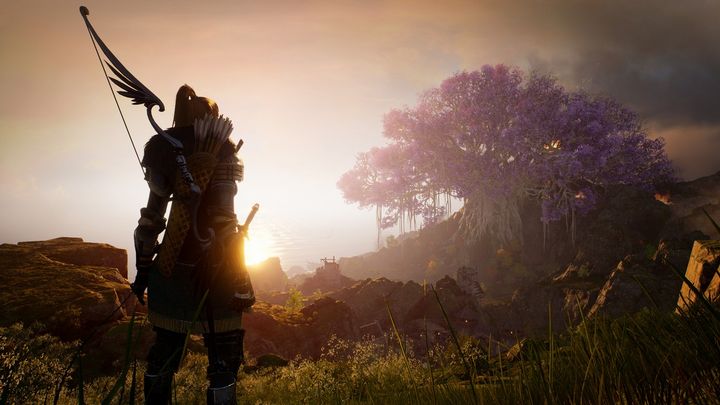 South Korean studio NCSoft (responsible for such titles as Aion or games from the Lineage series) has taken up the gauntlet and later this year will try to cut a piece of the MMORPG market pie for itself.
Their weapon will be Throne and Liberty, created on the ruins of Lineage Eternal: Twilight Resistance, a game announced more than a decade ago that underwent quite a metamorphosis in the long development process and evolved into a standalone IP.
Throne and Liberty - what do we know about the upcoming MMO?
First of all, we know, at least more or less, when Throne and Liberty will see the light of day. The developers have revealed, that the game will be released in the fourth quarter of this year.
The game will be released on PC, PS5 and Xbox Series X/S. Will older console generations be included? That is unknown. What we do know is that crossplay will not be possible between the platforms on which Throne and Liberty is to be released.
It would seem that after an early year dominated by Lost Ark and last year's New World, players would not be so eager for another MMORPG experience, but as it turns out, nothing could be further from the truth. March trailer of Throne and Liberty has already been viewed nearly 9 million times:
Throne and Liberty - what do we know about the gameplay?
The developers have also revealed some secrets concerning the gameplay design. The combat system is expected to resemble that of their earlier work - Blade and Soul from 2012. There will be no shortage of weapons, as players will have a wide range of tools of destruction at their disposal: from large two-handed swords through crossbows and bows to magical staffs.
We also know that each character will be able to wield two weapons, which will be upgraded as they are used.
A considerable role in the gameplay is to be played by weather conditions, for example: archers will experience additional difficulties during strong winds. Weather-related skills are also to be available in the game.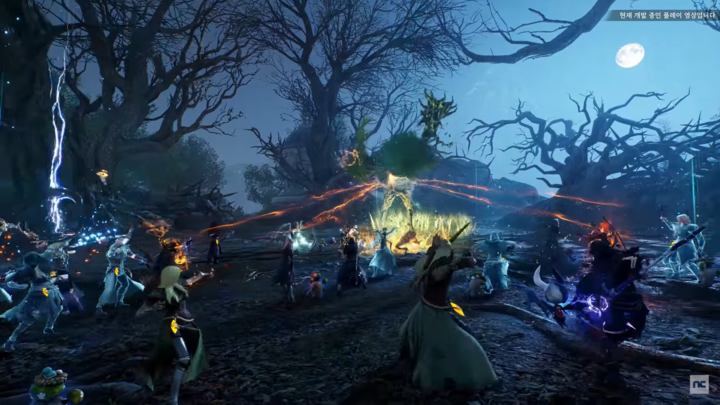 The game won't lack big clashes with bosses in groups; source: NCSoft
The game will also have a daily and night cycle; we will be able to encounter different species of monsters at different times of the day.
There is still some time left before the of Throne and Liberty, and in the following months we can expect new details about the Korean studio's game. All indications are that the end of 2022 will be interesting for MMO fans.