News
guides
18 September 2023, 15:58
Mortal Kombat 1 (MK1) - Destroy the World (Esdoryt Teh Dwlor) Klue Explained
In Mortal Kombat 1 you have to perform a certain Klue. One of them is Destroy the World (Esdorite Teh Dwlor). In this guide you will learn how to perform it.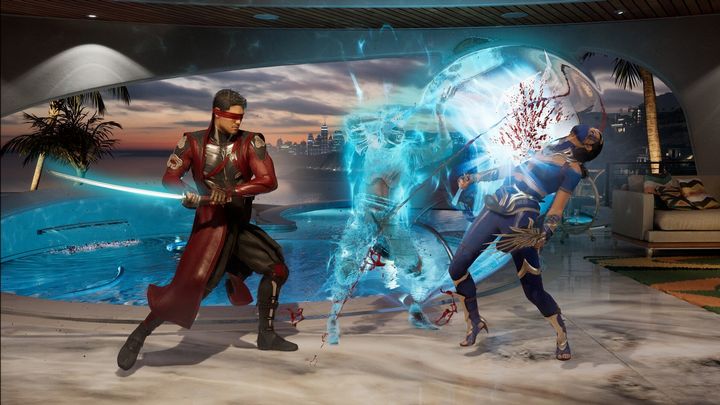 Source: Mortal Kombat 1, developer: NetherRealm Studios
i
For a few days now Mortal Kombat 1 has been available in early access. Those who have purchased either the Premium or Kollector's Edition can already enjoy the game. The title features an Invasion mode, designed for the single player. Completing the stages requires performing specific actions. One of the challenges you have to do during the campaign is to guess the Destroy the World (Esdorite Teh Dwlor) Klue and follow it. In this guide you will learn how to accomplish this.
Destroy the World (Esdorite Teh Dwlor) Klue in MK1.
One of the Klues you will encounter on your way in Invasion mode is ESDORIT TEH DWLOR (Destroy the World). Performing it will unlock the Sub-Zero Kameo. However, what do you need to do specifically? You need to end the fight with the Annihilation fatality performed by Kameo Cyrax. So wait until the game displays the message "finish him" and enter the specified combination - Forward, Back, Forward, Kameo button. Remember, however, to be at medium range.
What are kameos in Mortal Kombat 1?
Kameos are characters that act as support for the fighter you are controlling. It is always one particular character that you choose before the fight. However, you must remember that at the beginning you will not have all of them available. Only as the gameplay progresses will you manage to unlock the entire roster.
During the fight, the Kameo bar will slowly fill up. When it is fully charged, you will get an opportunity to summon a selected character to help you in a skirmish.
Those interested in MK1 are also invited to read our earlier news.