News
video games
09 September 2019, 10:55
NBA 2K20 Launches to Good Expert Reviews and Flak From Gamers
A few days after the launch, it is clear that NBA 2K20 was warmly welcomed by the industry media. The reaction of the gamer themselves, who flooded Steam with negative reviews, is quite different.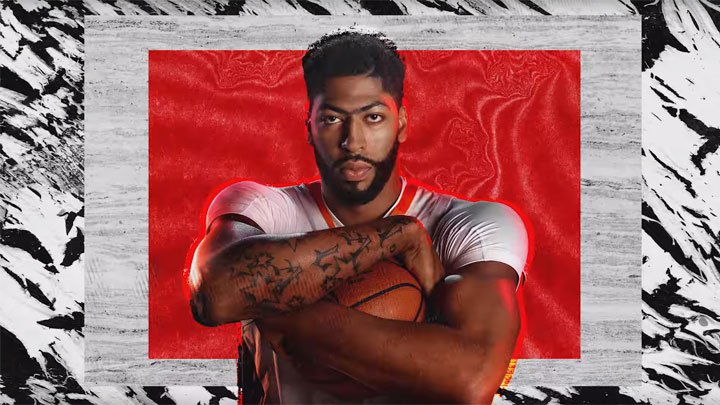 Despite the complaints of many players, NBA 2K20 will undoubtedly be a bestseller.
NBA 2K20 IN A NUTSHELL:
Developer: Visual Concepts
Publisher: 2K Sports
Genre: sports game
Platforms: PC, PS4, XONE, Switch
Relases date: September 6, 2019
A few days ago NBA 2K20, this year's edition of the popular basketball series, debuted on the market. The first reviews have already appeared in the web, which enables to assess how the production has been received by the industry media. The title currently has an average rating of 78% on OpenCritic. Below are some examples of review scores:
Game Revolution - 4.5/5
Forbes - 9/10
Attack of the Fanboy - 4/5
Hardcore Gamer - 3.5/5
Cheat Code Central - 3/5
Reviewers praise the excellent gameplay mechanics and attractive graphics. The story campaign and the extensive content were also appreciated. Criticism focuses on an overly aggressive microtransaction system.
Reviewers may complain about the business model, but looking at their notes, they did not find it too much of a problem. Players have a different opinion about this. On Steam, only 16% of user reviews are positive, which the service classifies as "overwhelmingly negative".
Players are mainly critical of, that's right, microtransactions. According to some, they make NBA 2K20 sometimes more like a virtual casino than a basketball game. Many people admit, however, that it is still the best production of this type on the market.
Of course, despite the negative opinions of the players, the title will undoubtedly be a great success. Last year's NBA 2K19 suffers from a similar issue, and yet it turned out to be the biggest bestseller in the franchise.
NBA 2K20 went on sale on September 6, this year. The game was released on PC, Xbox One, PlayStation 4 and Nintendo Switch.