News
video games
28 May 2023, 22:22
New The Last of Us in Trouble, Jason Schreier Reports
Reports have emerged that the online spin-off of The Last of Us has encountered major problems during development.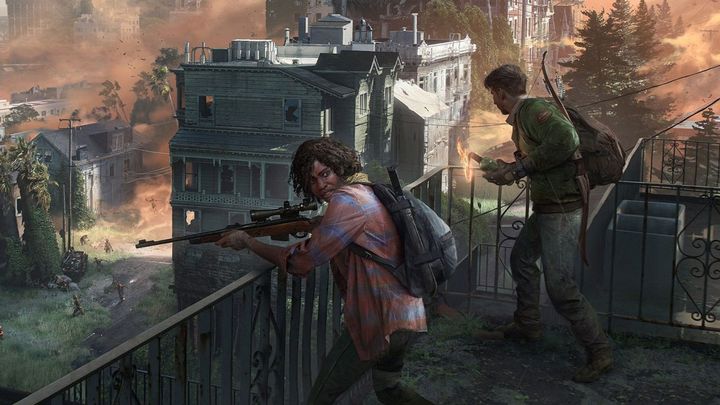 Yesterday we wrote about the delayed presentation of the multiplayer spin-off of the popular series from Naughty Dog, commonly referred to as the The Last of Us: Factions. The developers explained that this was simply due to the desire to better polish the project before it is officially shown to the world. Now, however, disturbing reports have emerged suggesting that work on the game has encountered major problems.
The information was provided by a highly reputable journalist Jason Schreier from the Bloomberg agency. He obtained them from four sources connected with the project, so we give credence to these reports.
According to him work on the online The Last of Us was said to have slowed down significantly, and the team working on the project became much smaller after an "audit" was carried out by Bungie, a studio recently acquired by Sony and asked to take charge of the publisher's live-service games.
This is not necessarily a permanent change. The executives are currently reassessing the quality of the project and its prospects for profitability. Lessons learned will determine the future of the game.
The multiplayer spin-off was announced last year. For now, only the PlayStation 5 version has been confirmed, but according to reports from a few months ago, PS4 editions are also possible and PC.
It is worth mentioning that in parallel Naughty Dog is also working on a major single player project and a few days ago there were rumors, that it is The Last of Us: Part III. In this case, however, it is difficult to assess the credibility of the source of these reports. Nevertheless, it is not difficult to imagine a situation in which the third installment would be considered a much more important game than the multiplayer spin-off, and the need to focus on it would hurt The Last of Us: Factions.
Recall that the latest game from the brand is a remake of the first part in the form of The Last of Us: Part I, which debuted last year on PS5, and hit PC two months ago. The PC release turned out to be disastrous, which severely hurt the sales. However, the devs are slowly regaining the sympathy of players with updates. Their effect can be seen on Steam, where 73% of player reviews issued in the last 30 days praise the port.