News
video games
28 May 2023, 13:48
New The Last of Us Delayed
The online The Last of Us game has been delayed, although it didn't even have a release date. Naughty Dog needs more time to develop the game.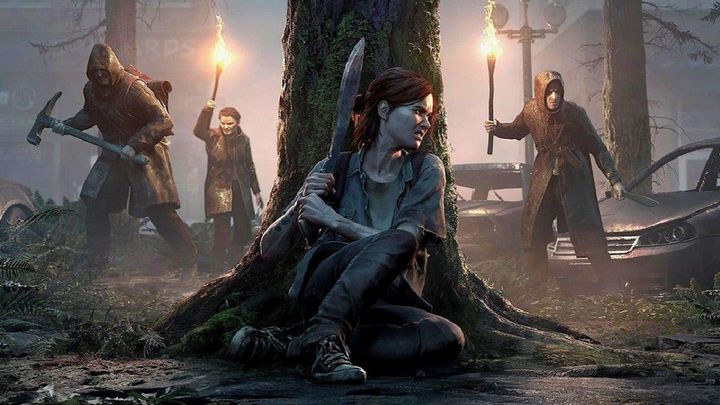 I bring bad news for those anticipating the release of a standalone multiplayer installment of The Last of Us. Naughty Dog has informed that while it is proud of the work done so far, the game has to spend more time on the "drawing board" than originally anticipated.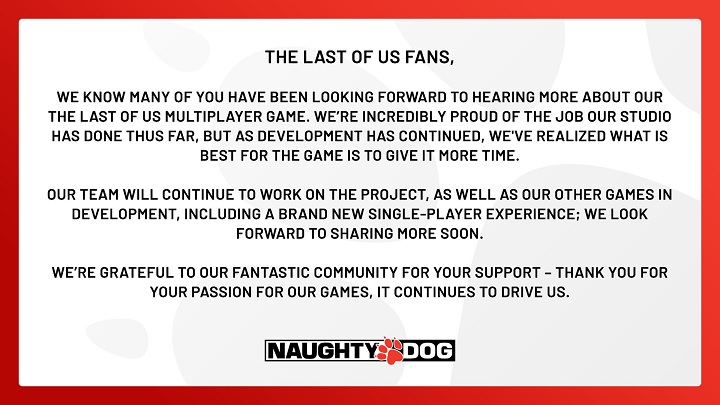 Source: Twitter / Naughty Dog.
Recall that The Last of Us: Factions - as the industry media used to call the game, as suggested the name of the multiplayer mode from the first game - was officially announced during Summer Game Fest 2022. We learned then that it is to be a strictly online game, but not devoid of an unusual storyline, which is the foundation of this post-apocalyptic series.
Naughty Dog assured that we will hear more about the game in 2023. It seems that we have just received that announcement. Certainly both players and developers were hoping for a little better news, but given the ongoing season of disastrous launches for which the developers have to apologize, it's probably better to wait.
As a consolation, sort of, the developers' announcement also included a reminder that they are also working on other projects, including a new single player game. More details are expected to be revealed "soon," although - given Naughty Dog's decision not to reveal upcoming games too early - I wouldn't count on them being announced at any of the June shows, for example.
Online The Last of Us game is expected to be released on PS5. A PlayStation 4 version is also possible, however.