News
video games
11 October 2022, 12:03
NFS Unbound Gameplay Coming Soon; Teaser Available
We won't have to wait long for the first gameplay from Need for Speed Unbound, and the developers are preparing "something special" for the fans.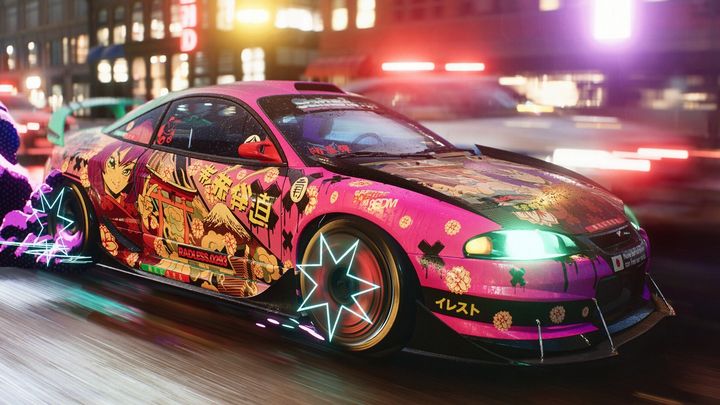 Thursday announcement of Need for Speed Unbound confirmed many information, but did not bring with it a gameplay demonstration. Fortunately, Electronic Arts will quickly catch up, because tomorrow we will see the first gameplay from the new installment of the racing game series (or at least a gameplay trailer).
Admittedly, in a post on Twitter there is no mention of gameplay, but the short animation attached to the message leaves little doubt about the theme of the upcoming show.
Gameplay from Need for Speed Unbound will be made available tomorrow at 5 pm CEST. Scenes from the teaser suggest that we will see not only the racing itself (which will be accompanied by crazy visual effects). The animation also shows a sample of customization options - enough to get a glimpse of the Nissan Silvia S14, which has little left of its roof.
In a subsequent post on Twitter a simultaneous reveal of "something special" was announced, as well as answering a question often mentioned by the fans. So it is possible that we will get not just a gameplay trailer, but a more extensive presentation, and thus plenty of details about the new Need for Speed.
Need for Speed Unbound will debut on December 2. The title will be released on PC, PlayStation 5 and Xbox Series X/S.