News
guides
18 May 2023, 22:21
Outlast Trials - Console Release (PS5 and Xbox) Explained
In this guide we will talk about console release of Outlast Trials. Read our article to learn more about it.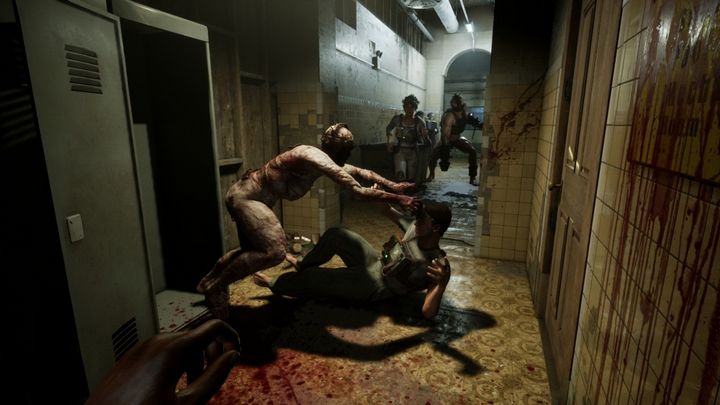 The Outlast Trials introduces a fresh addition to the renowned horror franchise. In this chilling game, you find yourself kidnapped by the sinister Murkoff Corporation and subjected to a series of Trials. You have to endure them to rejoin society. The game features cooperation mode, so you can play with other people. Sadly, the game was released today only on PC. Let's talk about PS5 and Xbox Series X and S launch.
Outlast Trials – Console release
The Outlast Trials debuted on Steam today. Although, it is currently in early access, it attracted thousand of players. Sadly, for some fans of Outlast franchise, the game is exclusively available on PC at the moment.
Many gamers are curious about the possibility of the title being released on consoles. According to information found on Steam and the official Discord server, the developers acknowledge the demand. They directly stated that:
Early Access will only be available on Steam and Epic Games Store, however, we are working to have The Outlast Trials be playable on as many consoles as possible for the game's full launch with cross-platform play but without cross-platform progression.
Currently, Red Barrels is primarily focused on developing and refining The Outlast Trials. The estimated timeline for completion is before the end of the year, although this may be subject to change. So, consoles editions should be released in few months. Of course, there is a strong likelihood of the game being adapted for PS5 and Xbox Series X and S, as they are very popular and major platforms. You have to be patient.
Outlast Trials Walkthrough
We have prepared Outlast Trials Guide. You may find there a walkthrough and some additional useful information. At the time of the publication of this news, the guide is in progress. However, we will update it shortly.
Read also: