News
guides
25 September 2023, 10:49
Party Animals - How to Fix Error Code 10011 and 10009
As many other games, Party Animals can throw errors that make it unable to play. Here you will learn what are and how to fix codes 10011 and 10009.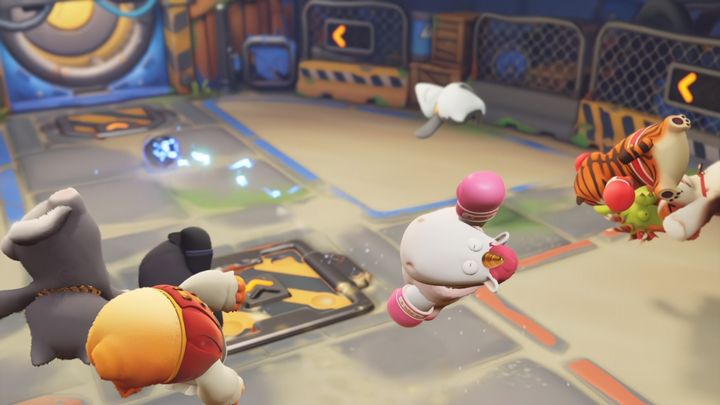 Source: Party Animals, Developer: Recreate Games
i
It can be very frustrating when you come back home from a hard day at work, and you want to chill out by playing that new, cute game that you have bought. However, all the universe is against you and all you see are some cryptic, numerical error messages. Party Animals is not immune to such problems. It requires constant network connection if you want to play with other people, even in local couch co-op. If you would like to learn more about errors 10011 and 10009 and possibly how to fix them, you're in the right spot.
Party Animals - Error codes 10011 and 10009 explained
Both error codes 10011 and 10009 in Party Animals make it unable to play the game. First, let's see what those enigmatic numbers mean:
10011 – This error code indicates that there is a problem with connecting to Party Animals servers.
10009 – Error indicated with this number means that there is some issue with your game version.
Party Animals - Fixing 10011 and 10009 error codes
Depending on where the issue lies, error 10011 can be caused by your connection problems or the servers can be down. If the servers are down, you can only wait for resolution from the creators' side. You can check the status on the official game page or on their Twitter / X account. On the other hand, if you suspect that the issue is on your side, you can try the following:
Check your internet connection,
Restart the router,
Make sure that your firewall and / or antivirus program is not blocking the game's activity,
If you are using VPN, try disabling it to confirm that it's not causing connection issues.
When it comes to error code 10009 it should be a lot easier to solve, as you should have more control over it. All there is to do in this situation is to verify Party Animals files' integrity to make sure that it is up to date. After doing so, the latest updates should be installed and any corrupted files should be fixed, if there are any.
If you would like to know more about Party Animals, check also: