News
video games
19 March 2021, 12:37
PayDay 3 Confirmed, Koch Media Will Fund It
Starbreeze has finally found a publisher for PayDay 3. Koch Media will support the project with 50 million euros, which will finance development, marketing and at least 18 months of post-release support for the game.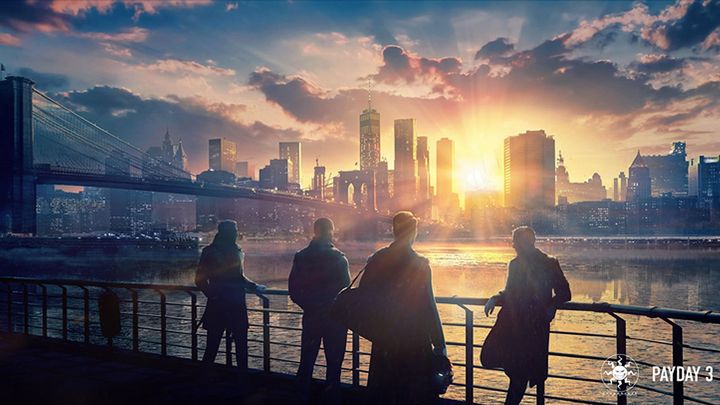 IN A NUTSHELL:
The future of PayDay 3 has been secured thanks to a deal with Koch Media;
The publisher will invest 50 million euros in the project;
Koch Media will finance not only the game's development, but also at least 18 months of support after the release;
PayDay 3 will hit the market in 2023.
Starbreeze managed to secure the future of the PayDay 3project. The team has just announced the signing of a publishing deal with Koch Media. The company will support the developers with more than 50 million euros to finance the game's development and marketing campaign.
PayDay 3's launch is planned for 2023. The game is scheduled for PC and current-gen consoles. Noteworthy, as part of the agreement Koch Media has committed not only to cover the development costs of the base game, but also to finance at least 18 months of support for the project after its market debut.
Recall that we first heard about PayDay 3 in 2016, but Starbreeze's financial troubles delayed the start of the actual development. The company finally managed to get back on its feet, but still at the end of last year it was reported that the third part of the series is only in the design phase.
After signing the publishing deal, Starbreeze announced that thanks to Koch Media's investment it has obtained all the funds needed to complete PayDay 3 and the game's development will now proceed unhindered.
This news will make many people happy. The press release stated that so far the PayDay series has sold over 28 million copies. This means millions of players are waiting for the third part. It's been almost eight years since the release of PayDay 2 and although the game is still being developed (a few days ago the Dragon Pack DLC was released), the fans have been waiting for a full-fledged continuation for a long time.