News
hardware & software
18 September 2020, 17:59
PS5 With Record Interest and Pre-order Mess
The PlayStaton 5 console has already been made available as for pre-order in selected stores. Sony's new platform enjoys great popularity, but the launch of the pre-orders did not go as planned.
Wednesday's Sony conference was the most important industry event of the week for many. During the conference, we learned the release date and price of PlayStation 5. According to the schedule, on the next day, Thursday, pre-orders were to launch in selected stores. However, everything got derailed when some American retailers, such as Walmart, probably wanting to make the most of player excitement right after the presentation, got a little ahead of themselves and made the console available a bit earlier, in line with European time. Chaos ensued.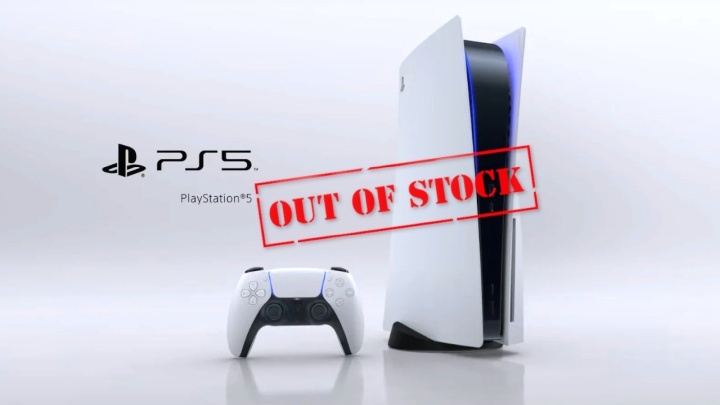 The first days of PlayStation 5's pre-orders are quite chaotic.
Those wishing to get their piece of PlayStation 5 were quick to go shopping. The console's stock ran out in no time, but that wasn't the biggest problem. At some point, some of the stores' websites simply stopped working properly - displayed errors, removed items from the shopping basket in the middle of the transaction. In the case of GameStop, even protection against DDoS attacks kicked in, which prevented some users from entering the website (including Geoff Keighley). Walmart, on the other hand, accepted pre-orders even when the console inventory was already ran out, and was forced to cancel some purchases (via The Verge).
As you can guess, this whole situation made the players very irritated. In particular, those who had previously signed up for special newsletters to let them know where to buy PlayStation 5 when the pre-orders are due to begin, and to provide them with an almost certain reservation of their console. But the message only came to them a few hours after the pre-orders had prematurely started when the consoles were sold out, and all they can do no now is to wait for the next batch to appear in some nearby store (via Digital Trends).
But the hunt for PlayStation 5 is still quite a challenge even now that the dust has settled a bit. A few hours ago Walmart threw another batch of Sony's new consoles on sale. It sold out in less than two minutes.
The confusion with PlayStation 5 pre-orders in the USA has become an excuse for Xbox representatives to take a jab at the competition. On Twitter, they stressed that the pre-sales of Xbox Series X and S will start on September 22 and indicated that anyone interested will be informed in detail.