News
video games
15 March 2019, 00:44
author: Konrad Serafinski
Rebellion Announces Four New Sniper Elite Games
Rebellion has announced 4 games from the Sniper Elite series. the list includes: Sniper Elite V2 Remastered, Sniper 3 Ultimate Edition on Switch, a VR title and a new major installment of the series. Two of them will be available for sale later this year.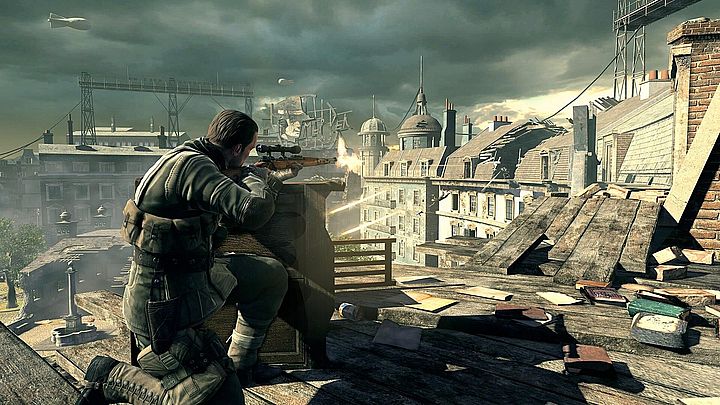 Camping fans are rubbing their hands in glee.
Rebellion shared some interesting information about the future of the Sniper Elite series. On the official website there is an announcement of four projects related to the brand. First of all, there are reports that Sniper Elite V2 Remastered is being developed, a refreshed version of the 2012 TPS. The game will be available for sale later this year and will hit PC, Xbox One, PlayStation 4 and Nintendo Switch. The developers announced that the game will feature improved audio-visuals, 4K and HDR support, all DLC, new playable characters and a photo mode that will enable you to prepare photos frame by frame.
This is not the only good news for Nintendo Switch owners, because Sniper Elite 3 Ultimate Edition is also targeting this portable console. The game, like the Sniper Elite V2 remaster, is expected to appear on the store later this year - along with all the content released so far. A title aimed at VR owners is also in the works.. Just Add Water studio helps to work on the game. Sniper Elite on VR goggles has not yet seen a trailer, but the announcement shows that we should expect it in 2019.
The announcement of the next main installment of Sniper Elite is another big news.. Let's remind that Sniper Elite 4 was the last part of the cycle published in 2017, which met with a rather positive reception from players and reviewers. Unfortunately, we will only learn more details about the successor of SE4 in 2020..