News
video games
23 November 2021, 13:28
Sherlock Holmes: Chapter One Got a Free DLC
Frogwares Studio released a free DLC for Sherlock Holmes: Chapter One and shared a development roadmap for the game.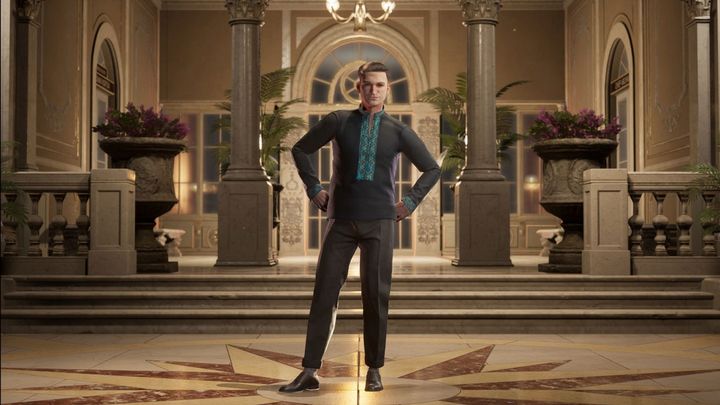 GAME'S DEVELOPMENT:
Already released: free expansion called Detective Pack, two patches, first paid DLC;
December 2021: big patch fixing over a hundred bugs and a second paid DLC.
It's been a week since the release of Sherlock Holmes: Chapter One, the latest installment of the adventure game series from Frogwares. The devs decided that it's high time to share with the players this year's development roadmap for the project.
First of all, the free Detective Pack DLC was released with three new disguises for Sherlock. In turn, a large patch is planned for December, which will improve performance and remove over a hundred bugs. Next month will also see the release of a paid expansion with a new adventure, included in the season pass.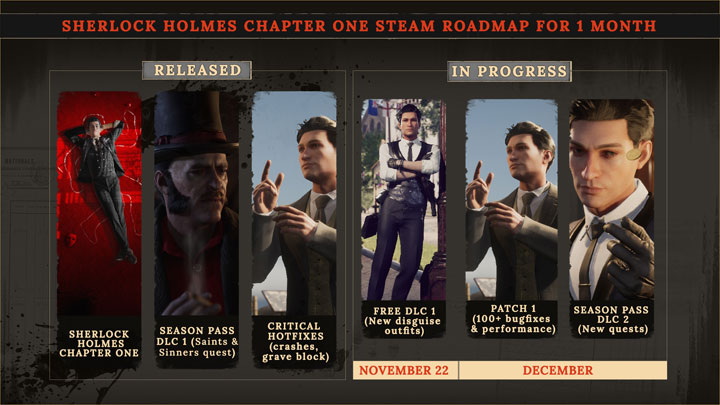 Last week was a busy one for devs at Frogwares. Since the day of release, the creators released two patches (numbered 1.01 and 1.02), which removed some of the bugs that caused the game to crash and made it impossible to explore the grave of Sherlock's mother (which occurred on some PCs with AMD processors). The first paid DLC (Saints and Sinners), included in the season pass, was also released.
Sherlock Holmes: Chapter One was released on November 16 on PC, PlayStation 5 and Xbox Series X/S. The game is also coming to Xbox One and PlayStation 4, but these versions will be released at a later date.
The title met with a warm reception. On OpenCritic Sherlock Holmes: Chapter One has an average rating of 75%. In addition, the project was liked by the players. On Steam, 80% of user reviews are positive, which the service categorizes as a "very positive" reception.