News
video games
01 March 2023, 22:27
SnowRunner Played by 10 Million People; Success Lined With Trouble
SnowRunner has been played by millions of players around the world. Unfortunately, the latest update resulted in various bugs, often preventing further play.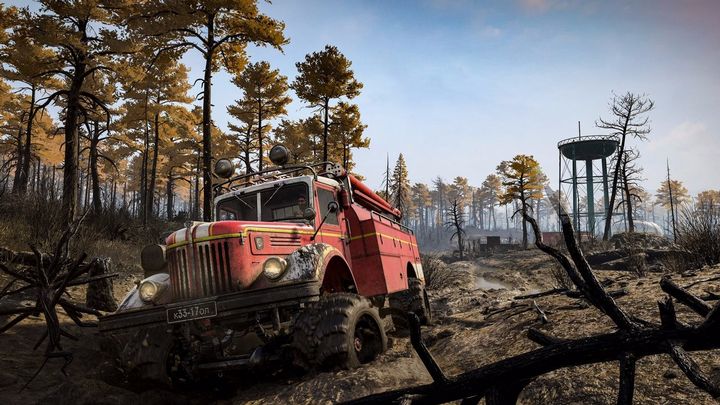 SnowRunner - the all-terrain vehicle simulator released three years ago, in which players take on the task of hauling cargo through difficult terrain - has already been played by more than 10 million users. This does not equate to the number of copies sold, but the result is still impressive. The game's developers, Saber Interactive, announced that they are grateful for such a huge interest.
Saber Interactive issued a statement, in which it referred to the result:
"10 million players in the world of SnowRunner! We have no words to express our gratitude for such a dedicated and passionate community. We thank you from the bottom of our hearts."
Success aside, SnowRunner is currently facing technical problems, which you can read about on Twitter and Steam. The latest update for the game, related to Season 9 is said to be accompanied by various imperfections, which entailed problems with loading progress and choppy animations. Many people are also reporting unstable performance.
Admittedly SnowRunner has managed to attract the attention of millions of players, but the bugs that hit the game with Season 9 prevent players from fully enjoying the novelties. Many are counting on the developers to quickly fix the problems, so they can get back to playing. You will get acquainted with the content of the latest season in one of our previous news about the game.
Saber Interactive is a Russian studio, now also with Swedish capital (after the Embracer group invested in the team). The company was originally founded in St. Petersburg, and after 2016 began to open and acquire studios around the world, including in Minsk, Porto, Sundsvall (Sweden) and Alcobendas (Spain).