News
video games
11 November 2020, 14:30
Spider-Man: Miles Morales Visual Comparison on PS5 and PS4
An interesting video has been released online, comparing the visuals of Spider-Man: Miles Morales on PlayStation 5 and PlayStation 4.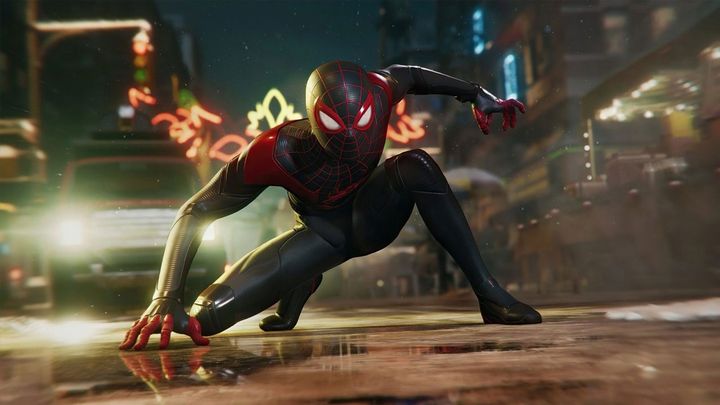 Spider-Man: Miles Morales promises to be one of PlayStation 5's most interesting launch titles. The game will also be released on PS4, but the next-gen edition will offer numerous graphical improvements. Those waiting for this title should be interested in a video from IGN, which shows how much difference we can expect.
The video offers a visual comparison between the PS5 edition in Fidelity (where graphic quality is a priority) and Performance modes, and the game running on the PS4 and PS4 Pro. At first glance, all versions may seem very similar, but at a closer look, it's easy to see clear differences. Especially in Fidelity mode Spider-Man: Miles Morales looks impressive. The game makes a strong use of ray tracing, offering realistic reflections that make the locations look much more natural. You won't realize this by playing in Performance mode, but it offers 60 frames per second instead of 30.
Interestingly, sometimes the engine can slow down by about two fps for a while. This happens when there is a sudden jump of the camera, mainly in cut-scenes. The game then generates a backup simulation of some graphic elements to avoid visual errors (e.g. objects appearing out of nowhere). During the game, however, this slowdown is difficult to detect with the naked eye.
Playing on PS4 (especially on the base model, not the Pro) will give us the worst graphics, but to tell you the truth, Spider-Man: Miles Morales looks great even then. The difference offered by the next-gen edition may not be enough for many people to justify buying the new device. In an interview for IGN, Mike Fitzgerald, who heads the technology department at Insomniac Games, assured them that the game is far from being able to take full advantage of PlayStation 5. According to him, developers are just beginning to discover what PS5 can do, and we can expect many years of progress in terms of graphics.
This is not surprising. Although Insomniac Games has put a lot of effort into beautifying Spider-Man: Miles Morales, this is still a cross-gen game and built on the foundations of Spider-Man, released two years ago on PS4. Only the next project of the team, namely Ratchet & Clank: Rift Apart, will be developed entirely for the PS5.