News
movies & tv series
05 June 2023, 15:19
Ahsoka and Bo-Katan Will Join Forces in Upcoming Show? Many Indications
Katee Sackhoff, who plays Bo-Katan in The Mandalorian, has appeared on the set of the next Star Wars show. Although the actress has not confirmed that she will appear in the production, it seems very likely.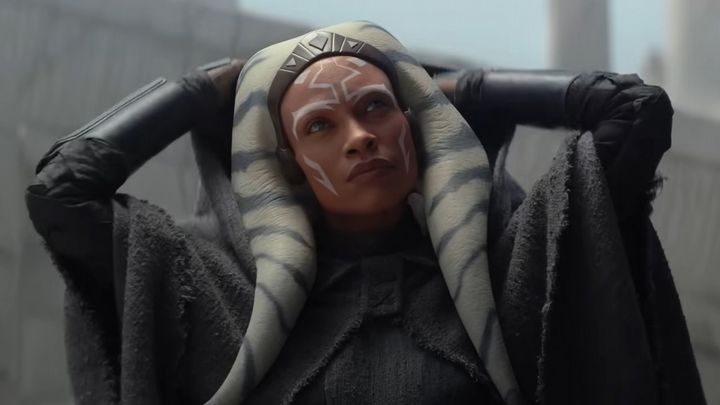 Katee Sackhoff, who played the role of Bo-Katan Kryze in The Mandalorian, appeared on the set of another show from the Star Wars universe. This is, of course, the series focusing on Ahsoka, which is scheduled to debut on Disney+ in August .
Will Ahsoka and Bo-Katan meet again?
It is not entirely certain whether Sackhoff will play Bo-Katan again in the upcoming Disney production. The actress has only confirmed that she was on the set of Star Wars: Ahsoka. This information was reported by the Mandoverse Updates Twitter account. Nonetheless, it is highly likely that the two heroines will join forces to eliminate the threat.
It is also worth noting that although both characters appeared in the second season of The Mandalorian and had contact with each other, however, they did not appear in any scene together. Ahsoka could change that, and the relationship between the Jedi and the Mandalorian would certainly make for an interesting storyline in the upcoming show.
Shared past
Recall - Bo-Katan and Ahsoka initially stood on opposite sides, but after Darth Maul took over the planet Mandalore, the Mandalorian formed an alliance with Ahsoka to stop him. After defeating Maul, the heroines did not appear on screen together. They last appeared in such productions as Star Wars: The Clone Wars (2008) and Star Wars: Rebels (2014). Who knows, maybe in the upcoming show they will join forces to fight against Thrawn?