News
video games
09 June 2019, 22:37
author: Konrad Serafinski
Star Wars Jedi: Fallen Order - New Trailer Shows AT-AT in Action
During the Microsoft conference on E3 2019 we saw a new trailer for Star Wars Jedi: Fallen Order. The short video material focused mainly on the protagonist's relationship with a certain person known to fans.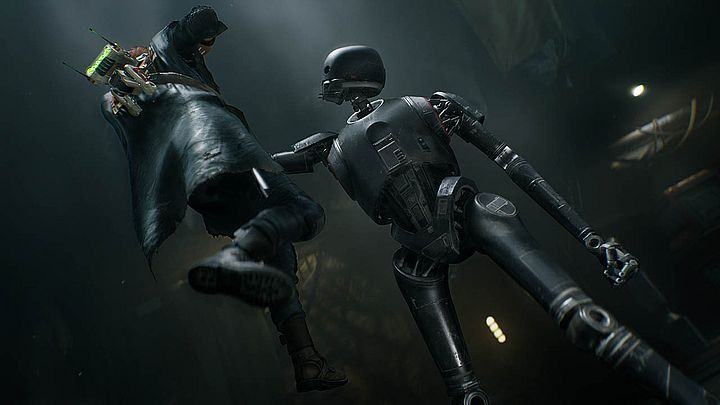 In the game we will also fight against droids.
During the Microsoft conference, a new trailer for Star Wars Jedi: Falen Order was presented. The trailer shows, among others, an AT-AT walker, as well as scenes known from yesterday's EA Play show. The Inquisitor did not appear in the short video material. What's interesintg are the words of Saw Gerrera, who supposedly confirmed the reports that the game will feature a theme of finding lost Jedi knights:
The Jedi aren't dead, there's still hope.
The launch of the game is scheduled for November 15, 2019. The title will be released on PC, Xbox One and PlayStation 4. The title is now available in several editions and can be pre-ordered. Let us remind that at yesterday's EA Play event we could see a 14 minutes long gameplay footage.