News
video games
20 November 2023, 17:36
Starfield's Steam Rating Dropped to 'Mixed'; Reviews Increasingly Less Enthusiastic
Starfield is increasingly less likely to thrill Steam users. Recent reviews issued on this platform tell that the game is seen as mediocre. In addition, patch 1.8.86 was released, which implements DLSS in the full version.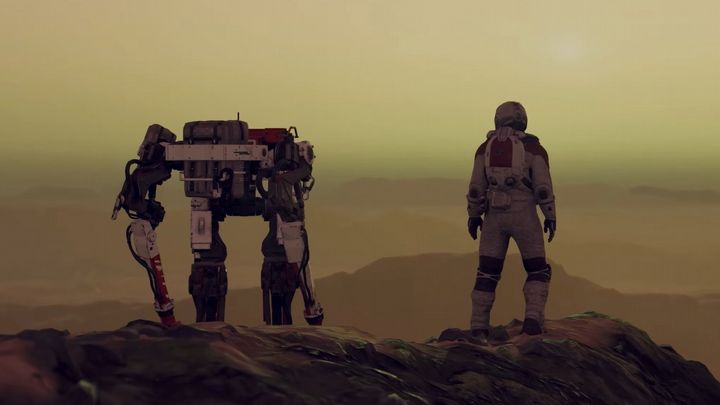 Source: Bethesda Softworks
i
Starfield is recording a poor period on Valve's platform. Less and less Steam users are willing to look at Bethesda's latest game with favorable eye, as evidenced by their recent reviews, which contributed to a drop in the overall rating to "mixed".
Currently Starfield has more than 75 thousand reviews. Positive comments about the game from consitute about 69% of them.
Even worse are the reviews given to the game in the last 30 days. There are more than 6 thousand of them and only 48% are positive.
Despite this, the title still has many devoted fans on Steam. The game is regularly played by from a dozen to tens of thousands of people at once (the last daily record was 31,090 players).
Let's point out that other popular Bethesda titles continue to maintain their high rating on Steam. One can cite, for example, the famous Skyrim, which has 94% positive reviews from users of Valve's platform, or Fallout 4 with 83% favorable reviews.
Despite the fact that the developers boasted having surpassed 10 million players in Starfield a dozen days after the release, this did not translate into an overly positive reception of the game. Some people directly stated that after some time "can no longer force themselves to play". Poor graphics and the emptiness of the world are only selected problems the title is being accused of.
As a result, the hyped up Starfield got only a single nomination at The Game Awards 2023. The game will compete with, among others, Baldur's Gate 3 for the award in the "best RPG" category.
Finally, let's recall that Starfield premiered on September 6. The game is available on Xbox Series X/S, PC and Game Pass service.
Starfield - update 1.8.86
Bethesda has just released a new update for Starfield, which introduces, among other things, DLSS support on PC (previously this technology was present in the game in beta version), general gameplay fixes and performance improvements. You can read the details of the latest patch at this here.