News
video games
22 August 2023, 20:55
author: Christian Pieniazek
Tekken 8 Release Date Leaked; Bandai Namco's Fighting Game Will Be Released Next Year [Update]
Thanks to a leak from Microsoft Store, we have most likely learned the release date for Tekken 8, the new fighting game from Bandai Namco. It looks like the game will be released early next year.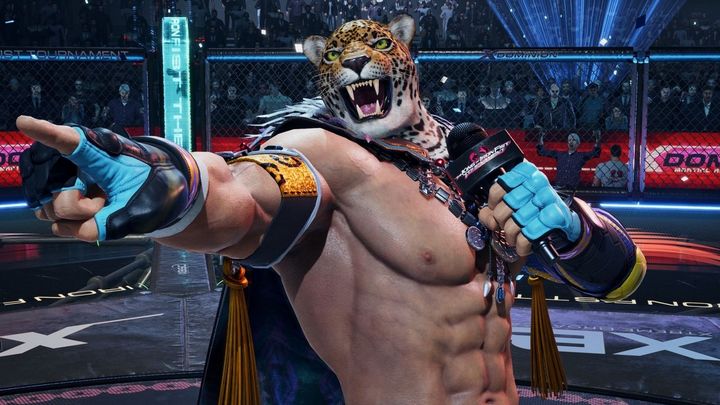 Source: Bandai Namco Entertainment
i
[Update]
Bandai Namco unveiled a new trailer for the eighth Tekken during gamescom Opening Night Live. In addition, the publisher confirmed that the title in question will debut on January 26, next year.
Although nearly a year has passed since the announcement of Tekken 8, Bandai Namco Entertainment still hasn't shared an official release date. However, a leak from the Microsoft Store suggests that the game is scheduled for early next year, to be exact - January 26 (via Insider Gaming). Nevertheless, it is worth waiting for official confirmation.
Tekken 8 is the eighth main installment of the bestselling fighting game series, whose roots date back to 1994. The game is heading for PC, PlayStation 5 and Xbox Series X/S.
Gamers will be able to play as both new characters and iconic fighters known from the previous entries, such as King, Paul Phoenix, Marshall Law and Nina Williams. It is also worth noting that Jun Kazama will return to the game after a 25-year absence.
The novelties introduced by the developers include the arenas. They will change dynamically during the game, and additionally players will have to face "extreme events".. These will be various types of disasters, such as tornadoes, giant waves or spreading fires, which will affect the course of the battle.
Another new feature will be the HEAT system, designed to reward players for being aggressive.. By accumulating HEAT points, players will be able to unlock special attacks and skill bonuses (unique to each character).