News
hardware & software
21 November 2019, 12:07
RTX 2080 Ti Super Coming After All; Nvidia Will Show it at CES 2020
First unconfirmed information about the GeForce RTX 2080 Ti Super appeared on Twitter. The presentation of the new graphic card with its powerful guts may take place at the beginning of next year.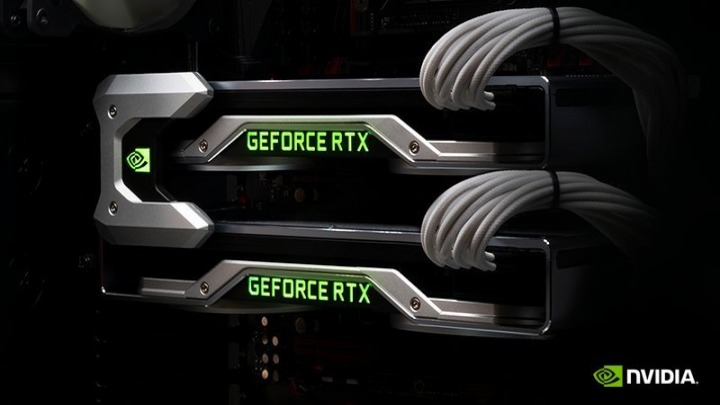 The new graphics card is to be a combination of RTX 2080 Ti and RTX TITAN. A real monster can be born out of this duo.
The first mention of the refreshed flagship RTX 2080 Ti has appeared. The situation is surprising as only a few months ago, at a press conference in the United States, a TweakTown journalist asked a question to Nvidia's vice president, Jeff Fisher, about the modification of the said flagship, to which Fisher replied that there will be no Super version of this card. This seemed understandable at the time, as AMD's Navi Radeons could only compete with the RTX 2070. In the face of new leaks, Nvidia is taking up the challenge in the top GPU market and counterattacks.
The latest news about GeForce RTX 2080 Ti Super comes from user Kopite7kimi who posted some important data on Twitter yesterday, telling us about the specifications and what we can expect from new cards in terms of performance. It is worth mentioning that his previous entries turned out to be true.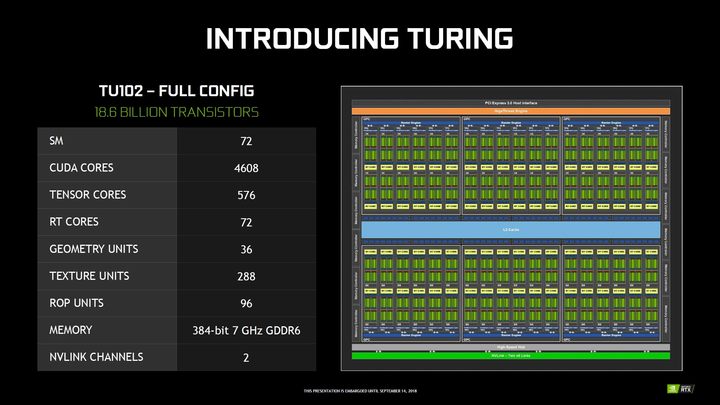 This is the exact specification of the TU102 core.
The potential new flagship of Nvidia will have a fully unlocked TU102 processor with 72 SM blocks offering 4608 CUDA units (its predecessor has 68 SM blocks and 4352 CUDA units). The amount of GDDR6 VRAM is unknown, but we know that the memory is to use the 384-bit bus, and the bandwidth will increase to 16 GB/s. In addition, the GPU will be equipped with 576 Tensor cores, 288 texturing units and 95 ROPs.
Presentation of the new card can be expected at CES 2020, where rumors have it that the new product from AMD will also have its reveal. Thus, we are probably witnessing the beginning of the "arms race" of both manufacturers, which promises to be interesting. At this stage, we can't clearly say which corner will win. So far, Nvidia has been one step ahead of AMD with each new GPU model . Is it gonna be different this time?