News
video games
04 May 2022, 11:17
3 DLCs for The Sims 4 Announced; Fans Miss Major Expansions
Maxis has shared plans for the development of The Sims 4. We'll be getting three new DLCs over the course of May and June.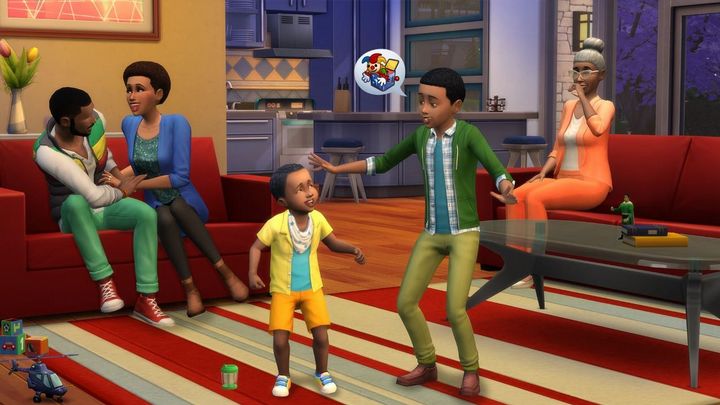 IN A NUTSHELL:
Maxis has announced three new DLCs for The Sims 4;
The game will receive a game pack and two kits;
The new content will be released over the course of May and June.
We now know when we can expect new content for The Sims 4. Maxis shared new development plans for the title.
The developers revealed information on this subject in a short video published on Twitter. It seems that in the near future we will receive three new DLCs.
Fans speculate
The video shared by the developers is only a dozen seconds long and shows a sim watching TV. There are a few quick scenes on the screen and a board informing about the future of the game.
We already know that over the course of May and June the players will get one game pack and two kits. Unfortunately, no additional information about them was revealed.
Fans were left with speculations, which quickly flooded the Internet. Many people conclude from the presented frames, logo design and the phrase used by the creators (lights out) that the upcoming pack will be a DLC similar to Nightlife for The Sims 2.
This scenario seems to be confirmed by the game's official website, where we read that "the fun starts after dark" and "this season will make you stay up late".
Moreover, according to some, a completely new world will be added to the game. Some fans also believe that werewolves will appear in The Sims 4. At this point, these are just loose thoughts - the truth will be known at the official presentation of new content.
The Sims still without a major expansion
The above announcement was not to the liking of all players. Some fans make no secret of their disappointed.
There will be three new DLCs coming to the game, but none of them are full-fledged and extensive expansion. The last expansion of this kind was Cottage Living, which was released back in July 2021.
For some this is too long a break and they demand the publication of at least one big expansion. So far, however, the developers have no such plans.