News
video games
10 February 2022, 12:12
The Sims 4 DLC Won't Appear in Russia Due to Homophobic Law
Russians will not play the latest addition for The Sims 4. All because of the local law.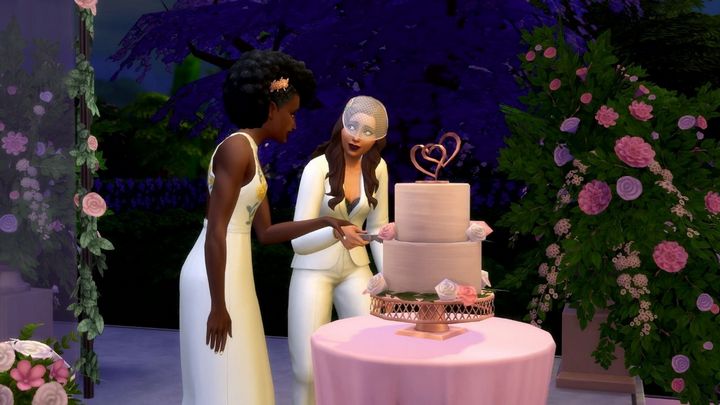 IN A NUTSHELL:
The Sims 4: My Wedding Stories will not be available in Russia;
The developers decided to skip this market due to homophobic laws;
The developers refused to make changes to their original vision for the DLC.
The day before yesterday, the devs announced the next addition for The Sims 4. We are talking about the game pack titled My Wedding stories. Its release is scheduled for February 17, this year.
Unfortunately, Russian fans of the series will be unable to play the new content. The aforementioned DLC will be unavailable in this country. The reason is the homophobic law which is in force there.
Developers of The Sims 4 informed about the situation in a post on their blog. They explained exactly what the whole fuss is about.
What the deal was
The trailer, as well as the general promotion of the DLC, focused on the story of Dom and Cam, who present a relationship model that the Russian authorities don't like. So the developers had two choices:
Insert a traditional couple in place of the women and release My Wedding Stories in the Russian Federation without any problems;
Firmly stick to their decision and simply ignore a market unfavorable for this kind of content.
As we already know, EA and Maxis decided to choose the latter.
My Wedding Stories Features
Here are some of the most important aspects of the My Wedding Stories DLC:
The wedding of sims will be preceded by many elaborate events.
We will organize an engagement party, as well as a bachelorette or hen party.
It will also be necessary to properly organize the wedding itself.
We will choose decorations, accessories, overall style, and attire.
During the wedding and reception we will take part in many planned activities.
The DLC will introduce to the game a new location - seaside town Tartosa.