News
video games
08 November 2022, 13:08
The Sims 4 Amuses With Free Stuff From Mass Effect
BioWare amused players with the announcement of free Mass Effect goodies in The Sims 4 to celebrate N7 Day.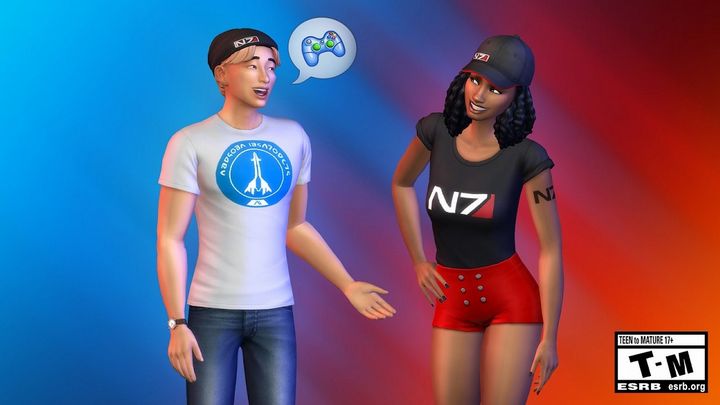 In celebration of N7 Day, a holiday for fans of Mass Effect, celebrated on November 7, BioWare surprised players with the announcement of free items in The Sims 4. The gift from BioWare and Maxis will be available in-game from November 17. Among the extras will be T-shirts, caps and even a tattoo with the N7 logo.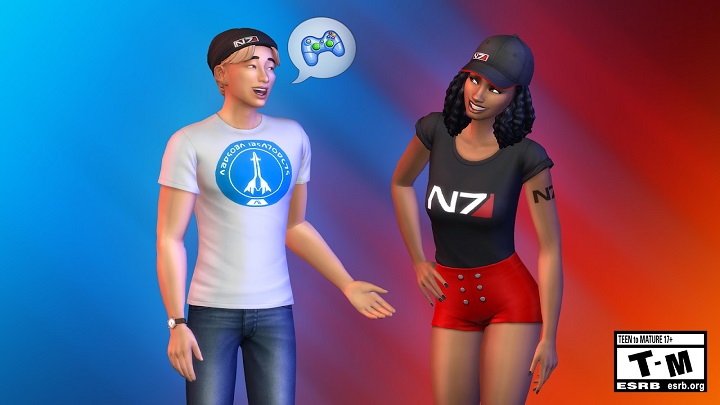 Additions will enable players (and Sims) to express their love for Mass Effect in The Sims 4. Source: BioWare.
On the official blog, BioWare encourages players to represent Mass Effect in The Sims 4, writing:
"We can't wait to see you all rocking your Mass Effect fandom while doing incredible things in The Sims 4. Be sure to show us your Sims after the update goes live!"
Mass Effect fans, who can't resist brand T-shirts and hats, will have the opportunity to try out the gameplay in The Sims 4 for free. As announced by the developers, starting October 18, 2022, the basic version of The Sims 4 is available free of charge on all platforms.
Surprise and smile
While it might seem that fans of Mass Effect and The Sims 4 have nothing in common, reactions to the gift from BioWare and Maxis in the comments under the post on the official Facebook page of Mass Effect are mostly positive. Gamers are amused to find similarities between fans of both series and enjoy the opportunity to create a faithful likeness of themselves - it's just not the same without the N7 logo tattoo they can boast in real life.
"I had my doubts, but all in all Mass Effect is just other type of The Sims. For a different kind of nerds," wrote Evan Shober
"I'm Commander Shepard, and this is my favorite suite in the Citadel," jokes Philip Holt
"I just started playing The Sims again, how did you know?," aks Jen-nee Bouchier
"Finally, I can make a version of myself with a tattoo in the same place," wrote Maria Anttila
Although there are those who would prefer skins for Fortnite and who on the occasion of N7 Day expected the addition of a multiplayer mode to Mass Effect: Legendary Edition, BioWare and Maxis managed to put smiles on the faces of many gamers and encourage some to return to the world of The Sims 4 or enter the game for the first time. In other words - mission accomplished.