News
movies & tv series
18 September 2023, 16:14
Tim Burton Bitterly on Warner Bros. and Superhero Cinema
Tim Burton, who became famous for directing, among other things, the two Batman movies with Michel Keaton, summed up the policies of major studios in bitter terms. He aimed them at Warner Bros. and Disney.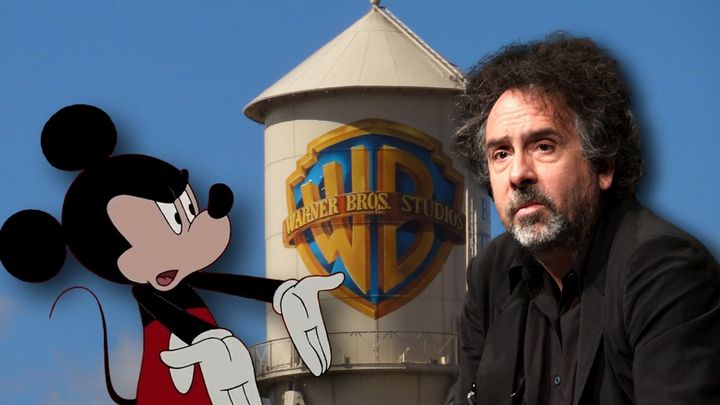 Source: Flickr, Gage Skidmore, Todd Dwyer / Mickey's House of Villains, Tony Craig, Disney, 2001
i
Tim Burton is a great director. About this there is no doubt. The filmmaker has in his portfolio many productions that have made a permanent mark in the history of world cinematography. Among them were also superhero films - Batman and Batman Returns. In addition to these, he almost completed Superman Lives with Nicolas Cage, which, however, did not ultimately materialize.
Burton recently gave an interview to the British Film Institute, and during the conversation the topic of the unrealized project appeared. The creator assured that he does not regret that the work did not materialize.
"I don't regret anything. When you work so long on a project and then it doesn't come to fruition, it affects the rest of your life. You become passionate about something, and every project is a journey into the unknown. This time, however, you didn't get anywhere. This is one of the experiences that in a sense never leaves you," he explained.
However, the cancellation of the project just weeks before shooting began and the use of Michael Keaton's Batman and Nicolas Cage's Superman characters in the new Flash cemented Burton's belief that there is a corruption among the major studios.
"They can take what you've done, Batman or whatever, and misappropriate it culturally, or whatever you want to call it. Whether you're a slave to Disney or Warner Bros. they can do whatever they want. So in the last years of my life, I'm in silent rebellion against all of this," added the filmmaker.
Recall that the filmmaker's "clashes" with Warner Bros. date back to the time of the aforementioned Batman Returns. After the release of the movie, the label refused the director to create a third part, probably because of the specific style of his work. The cooperation with Disney was similar when Burton created for them Vincent and Frankenweenie (via Slash Film).
Most interestingly, however, the director's next project is Beetle Juice 2 for Warner Bros. Perhaps Burton will smuggle in some tacit allusions to his employer in the sequel to the 1988 hit.