News
video games
11 September 2019, 21:30
Ubisoft Won't Go Back to Making Smaller Games Like... AC Unity
Yves Guillemot, CEO of Ubisoft, said in an interview that the company no longer intends to develop games with stories lasting only for a dozen or so hours. Instead, it wants to focus on creating titles that enable for the experience of many such adventures in one game.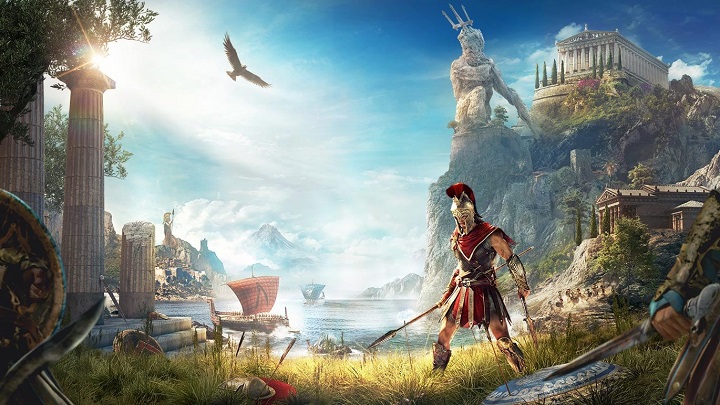 Ubisoft does not intend to give up developing big open-world games.
The approach of the greatest game developers to open-world titles changes from year to year. An excellent example of this are the games of Ubisoft. Released five years ago, Assassin's Creed: Unity, although it had an open world, was limited to one city and the average time to complete the game is between 15 and 20 hours. Odyssey, which had its release in 2018, is a something completely different. In the game, we can move around ancient Greece and its neighboring islands, and the title provides at least 100 hours of play.
In an interview with GamesIndustry.biz, CEO of Ubisoft, Yves Guillemot, revealed what is behind the change in the company's policy on open-world games. According to him, the devs currently want to provide the players with many hours of experience in one game and don't want to limit themselves to develop new content even after the game release. As previous examples show, such a strategy is now very successful.
Our goal is to make sure you can have a Unity within an Odyssey. If you want to have a story of 15 hours, you can have it, but you can also have other stories. You live in that world and you pursue what you want to pursue.
Of course, developing larger titles also means increasing the budget for them, and yet the release prices of games do not differ much from those of 2015. Guillemot says it's because the game market is very big nowadays (the number of players is also higher) and the best titles sell even several years after their release. The policy of publishing content after the launch, such as missions or new items, is certainly also helping.
The release of Tom Clancy's Ghost Recon: Breakpoint is coming up, the scale of which also looks quite impressive. On October 4, we will once again check whether Ubisoft's words are conforming to reality. It is also worth considering how such a company policy could affect the Splinter Cell or Prince of Persia series, whose return the players have been anticipating for many years. If the new installments of these series were to be high-budget titles, the more likely they would be to contain elements such as the open world, rich, microtransaction-driven character personalization options, or post-release development in the live service model. Would Sam Fisher and the Duke really feel comfortable in such an environment?