News
video games
02 June 2022, 14:59
Werewolves in New The Sims 4 Expansion, Leak Claims
The Sims 4 is alive and well. After 8 years since its release, the title is still being expanded with new content and according to the latest leaks, the next DLC is on its way and what's more - it will let our sims howl to the moon. Here is what is expected to appear in The Sims 4: Werewolves.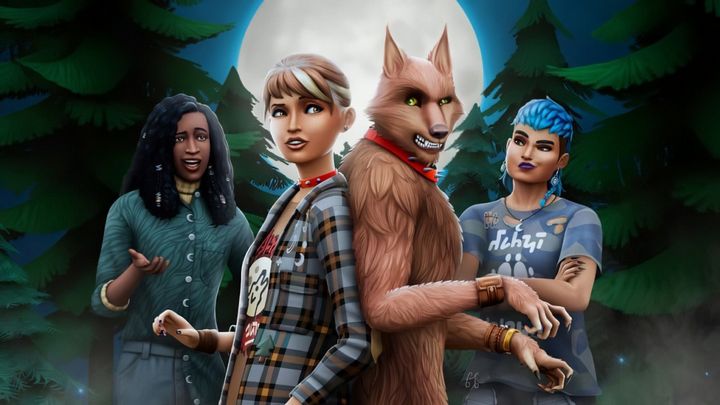 IN A NUTSHELL:
The Sims 4 will soon receive a werewolf DLC that will also include crazy hairstyles and a whole new world;
The official presentation of the DLC is expected to take place today at 8 am PT.
Werewolves are nothing new in the world of The Sims, but they were missing from the fourth installment of the series. Everything indicates that it will change soon, and the details will be announced later today.. It's hard to call it a rumor at this point, because the existence of a new DLC was revealed by the official website of The Sims 4 - the information prematurely appeared on the German version of the website and quickly disappeared, but nothing is lost in the web. Below is a screenshot presenting the new content: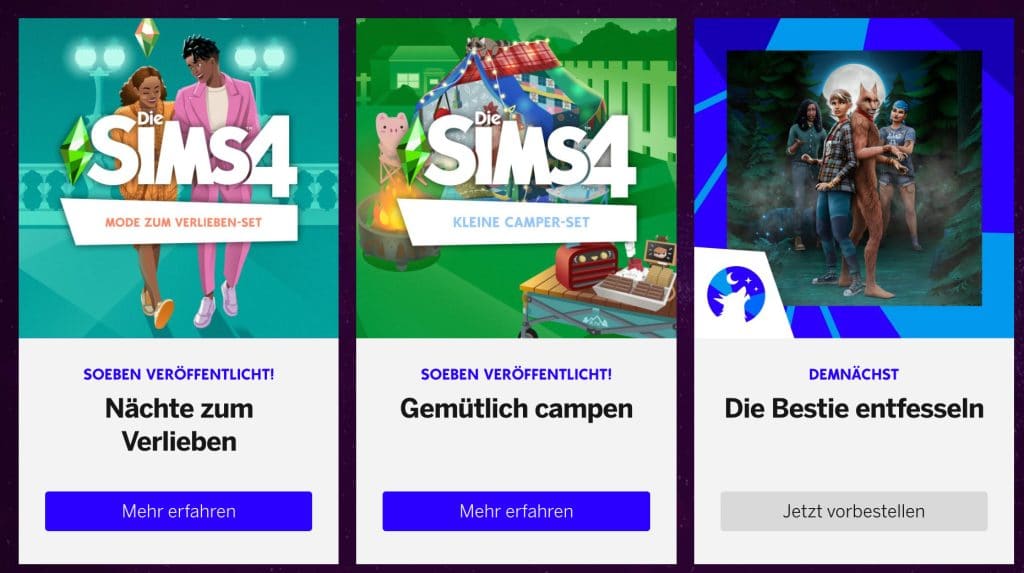 Source: simscommunity.info
What will be included in The Sims 4: Werewolves?
Sims Community users managed to get to the information about the DLC's content. In addition to the ability to make our sim a werewolf, there will be crazy hairstyles and a brand new world called Manwood Mill. What is interesting, this location has already appeared in the main menu of The Sims 4.
We will not have to wait long for details - Electronic Arts is already preparing for launch of the official trailer, which is scheduled for today at 8 am PT. You can follow the event on The Sims channel on YouTube:
Learning from experience, we can guess that The Sims 4: Werewolves DLC will be released next week because previous two DLCs also had their premieres a week after the official announcement.