Essays
17 August 2019, 18:09
Not Only Cyberpunk – The Polish Invasion at gamescom
The enormous progress that Polish gamedev's made since the release of The Witcher 3 is astonishing, even for the skeptical ones. Gamescom is an opportunity for Polish developers to showcase their projects to a wider audience.
A quick fact for starters: Cologne (in Germany) is much closer to Warsaw than Los Angeles. It's no surprise, then, that gamescom is much more significant for Polish gamedev than the E3, and that every August, Polish teams travel to their western neighbors in order to present some brand new games they're working on. But even with the proximity of the upcoming fair, the offer prepared by Polish studios, whose back catalog includes titles like The Witcher 3, Dying Light, or Frostpunk, is truly impressive. If your your achievement at this year's gamescom would be to check the entire Polish offer, it wouldn't be easy – it's almost 30 games; both triple-A hits (like, say, Cyberpunk 2077), and artsy indie games, usually developed by one person. The diversity is there, as you can see.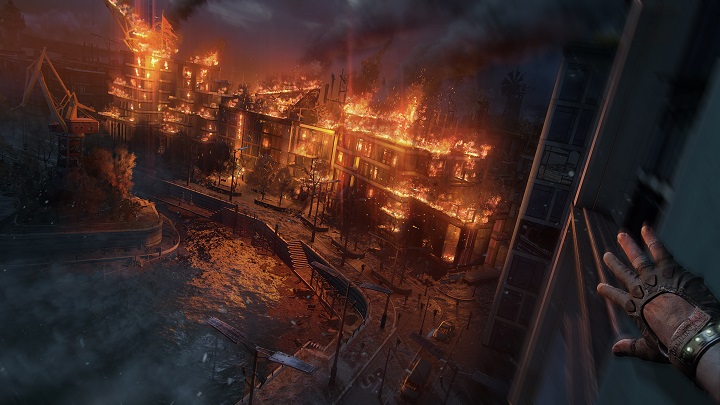 Many fans – apart from Cyberpunk – are looking forward to the second installment of Dying Light.
In this summary, we have assembled the bigger and smaller games designed by talented Polish devs, which will be presented in Cologne – where everyone will have an opportunity to check all games in action. Most of these games have interesting concepts and come with artistic value that's really worth noting. So, if you are planning a trip to gamescom, keep our list of these incredible projects somewhere in the back of your head and visit the Indie Games Poland Foundation stand (Hall 4.1 Stand: A071), which runs under the auspices of the Ministry of Culture and National Heritage of Poland, the Polish Institute in Dusseldorf, PAIH Cologne, and the Polish Consulate General in Cologne.
Gamedec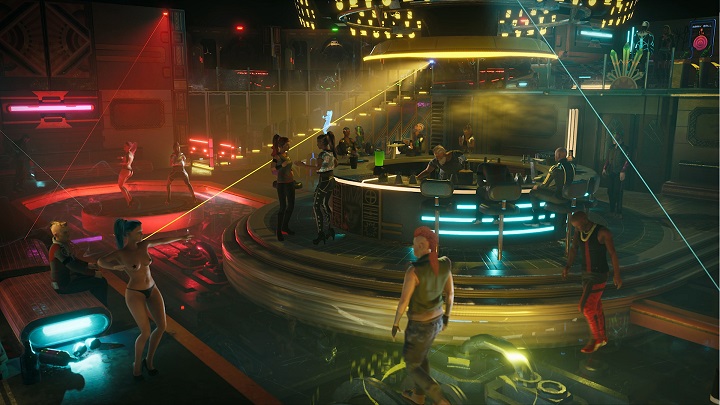 Gamedec's vision of the future is at least as gloomy as that of Cyberpunk 2077. Also, it has a lot of space for some neon signs.
Release date: 2020
Platform: PC
In a nutshell: isometric, cyberpunk RPG
Gamescom is such a huge event that it has enough room for two ambitious RPGs in cyberpunk style. Cyberpunk 2077 is more popular, but Gamedec can also find many amateur indie-lovers in Cologne. The recently announced production of Anshar Studios will allow you to walk through the streets of futuristic Warsaw, but also to visit a lot of virtual realities in which the inhabitants of this universe use to retreat. And there is a cause of this virtual escape. Futuristic world is reigned by corporations that have no restraints in using everything and everyone for their own profit. With an interesting artistic vision and a well-written storyline, Gamedec can get some attention and stand out in comparison with classic RPG games. By using the same realities as Cyberpunk 2077 it may become an interesting alternative for those looking for a slightly smaller scale... and much smaller system requirements.
Last Oasis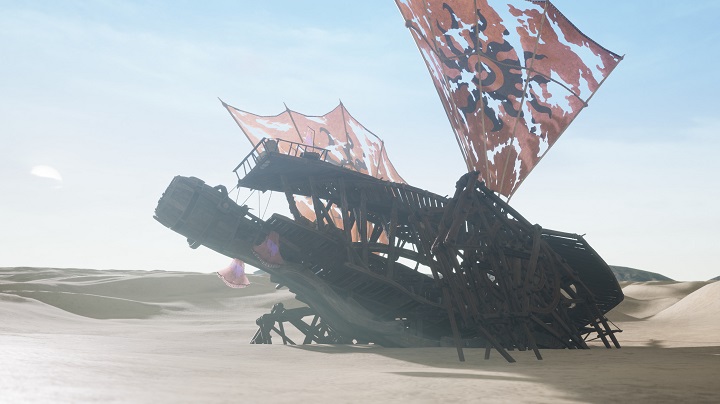 Last Oasis will be released in early access version in next few weeks. In other words, players will verify its quality and potential pretty soon.
Release date: September 3, 2019 (Early access)
Platform: PC
In a nutshell: survival MMO, similar to Mount and Blade
Last Oasis developers are either very confident in the potential of their product or have poor knowledge of industry, because launching a post-apocalyptic survival game on the market means competing with a huge number of titles of various quality. Last Oasis will have to fight its way through this crowded segment. The main element that distinguishes this title from other representatives of this genre (actually, there are lots of them) is the emphasis on the need for constant movement. Even a best designed base will be useless in this game, because in-game maps and levels lack safe houses and other spots where players may hide. So, players will be forced to shift for some nomadic lifestyle, build a sufficiently impressive vehicle, and embark on a journey. Such adventures will be dangerous as many enemies lure in the world of Last Oasis – from beasts and artificial intelligence to other players also fighting for survival.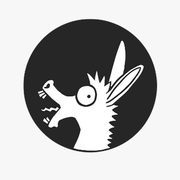 Donkey Crew is Recruiting!
A long job list on the Donkey Crew website is quite surprising for an independent studio. If you dream of moving to Poland, the team is looking for 3D artists and specialists in interface and PhysX technology. If you're interested in working in the industry, it might be worth a try.
Contraband Police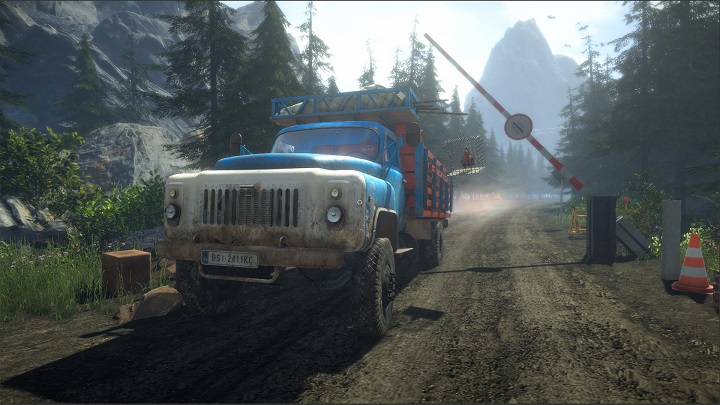 In Contraband Police, one car can be equipped with illegal weapons, smuggled cigarettes and drugs at the same time – and you, as a cop, have to find every gram of illegal possessions.
Released: December 2019
Platform: PC
In a nutshell: border guard simulator (third world country)
It would seem that we had simulators of absolutely everything over the last few years, but it looks like this genre is like a bottomless pit. Another title from PlayWay's publishing house will allow you to play the role of a policeman working at a border crossing in a country, where every driver's hobby is apparently smuggling stuff across borders. Your tasks will include laborious verification of documents (possibly after saying "papers, please"?) browsing through lists of declared products, and, when you find someone who raises particular suspicions, looking under the hood, searching for a hidden second bottom in the trunk, or even unscrewing individual components of the vehicle. Also, you can take the easy way out and accept bribes from smugglers, but then it will be difficult to gain the trust of your co-workers and get promoted. Well, technically, you're on duty.
Tools Up!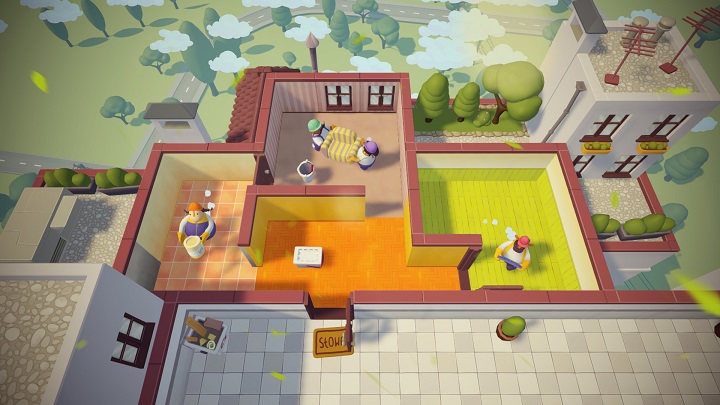 You can only dream about such a harmonious cooperation as shown in the attached image.
Release date: September 2019
Platform: PC, PS4, Switch, Xbox One
In a nutshell: cooperation, entertainment, restoration of houses
Renovating an apartment on your own is usually stressful, causes some unexpected expenses and ends with complaining about the fact that we have not decided to call for a professional carpenter like Harrison Ford (who, before his acting career, was renovating houses and furniture). Tools Up! has a chance to capture all the chaos, decomposition and demolition that usually accompanies the amateur attempts of home-grown finishers, without simultaneously ruining the home budget and the relationship with everyone involved in renovation project. In this simple game, together with up to three friends, you will try to renovate various types of houses. But due to the fact that such cooperation exists only in theory, we can already bet that every renovation we start sooner or later will turn into a festival of mutual obstruction of even the simplest activities. And frankly – we are delighted with this vision.
Liberated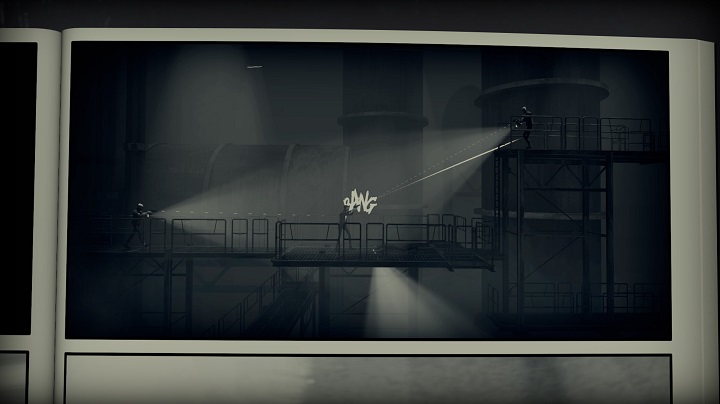 Visual style in form of a cartoon or comic book does not mean that Liberated will not be a very serious game for adults.
Release date: 2019
Platforms: PC, PlayStation 4, Xbox One, Nintendo Switch
In a nutshell: a narrative game in the form of an interactive comic book
Two-dimensional platformers are usually associated with striking colors and cartoonish characters. Developers of Liberated, however, have no intention of following the path set by Mario and Sonic – their game presents the darkest vision of the human future, where a totalitarian government uses every pretext to limit rights of the individuals. The whole game consists of four stories, presented in the form of a comic book, which will tell not only about the horror of living in a world dominated by a private dictatorship, but also consider where is the boundary of what can be done against the fight with tyranny. The already revealed content suggest a production based on the exceptionally atmospheric Inside with a plot background drawn out directly from the worst nightmares of Orwell. And if Liberated turns out to be such a project, we expect a big success, at least in comparison to other indie games.
Chernobylite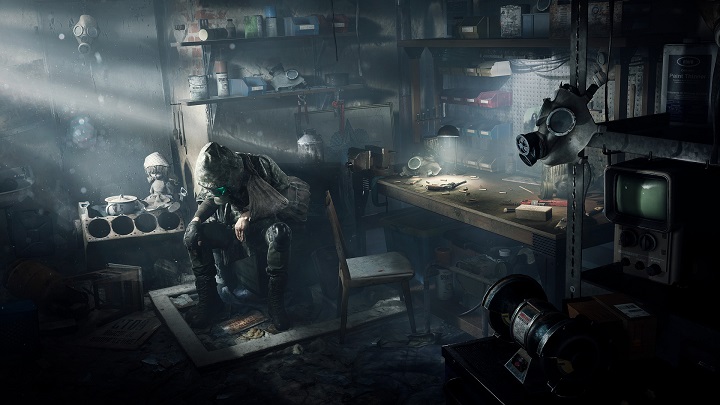 Game looks extremely atmospheric.
Release date: Autumn 2019
Platforms: PC, PlayStation 4, Xbox One
In a nutshell: survival horror with free roam world exploration
Since the release of last S.T.A.L.K.E.R. game we missed the post-apocalyptic atmosphere of Chernobyl in interactive entertainment. The news that it was The Farm 51, the studio that knew the subject from the inside thanks to its Chernobyl VR application, which started working on the survival horror set in the Exclusion Zone, aroused a wild joy among many players. After Get Even we have no doubts that these developers can be trusted in the matter of an interesting plot and a disturbing atmosphere, and if only they do not fill their new production with the well-known clichés from other horror games, then Chernobylite should satisfy expectations of many. Especially since the inexplicable phenomena will be accompanied by elements of governmental intrigue. So maybe the classic survival horror will be accompanied by elements straight from a spooky thriller. After the gigantic success of the Chernobyl series, the theme of the 1986 disaster is experiencing a renaissance of popularity. It is possible that some of this hype will positively affect Chernobylite.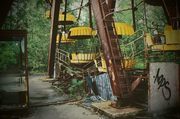 HOLIDAYS IN CHERNOBYL ZONE
Although it is still associated with mystery and danger, the tourism in the Exclusion Zone around the Chernobyl Nuclear Power Plant is still flourishing. The popularity of this "attraction" has been particularly boosted by the recent HBO show. The Ukrainian government expects the zone is going to be visited by 100,000 tourists in 2019. For comparison, last year there were 70,000 of them. That's a lot for a place that seems so inaccessible, isn't it?
Jupiter Hell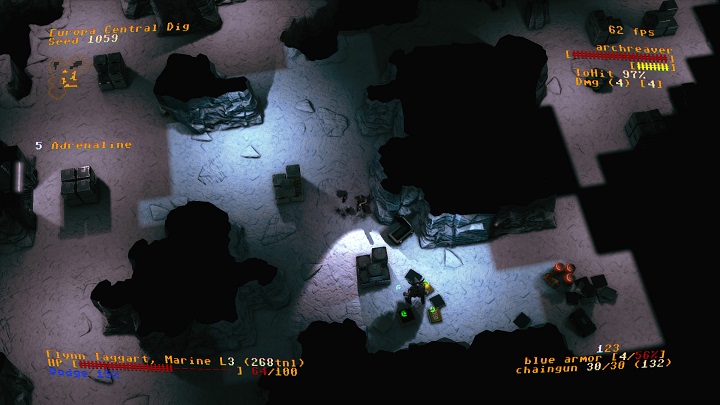 Turn-based Doom is a bold variation or even a sort of an interpretation of a game, which key feature has always been a total destruction of upcoming enemies.
Release date: Early Access – August 1st, Full Release – TBA
Platforms: PC
In a nutshell: a turn-based roguelike RPG in a procedurally generated world
An abandoned base somewhere in space, ranks of demons and zombies to kill, main character with an unhealthy love for rifles and mechanical saws... No, against all odds, we're not talking about Doom at all. The developers of Jupiter Hell admit, however, that the cult classic id Software and the free roguelike DoomRL were the main inspirations for their latest production. Contrary to this, and despite all the similarities, it is a title diametrically different from the mentioned games. Developers point out that Jupiter Hell is not an action game – it's more like a hybrid of a chess game with rifles. It's not a bullseye shooting game that requires high level of arcade dexterity. This is a much slower project, in which all battles take place in rounds. Careful exploration and management of your equipment will save your life as often as eagle's eye. But don't worry – heavy metal remains.
World War 3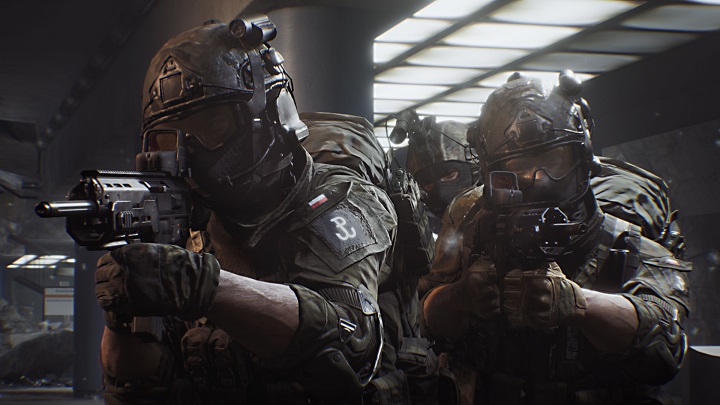 World War 3 had – and probably still has – ambitions to become an independent substitute for Battlefield and Call of Duty franchise, but for the time being it has to improve its overall ratings among players.
Release date: October 2018
Platforms: PC
In a nutshell: network first-person shooter with realistic city maps
Announced as a more realistic alternative to modern FPS games – World War 3 could have definitely had a more successful start in the early access phase: although the title sold really well, server problems, a wave of negative reviews and a shrinking base of players made it an infamous flop. For The Farm 51 studio, the clash with the vicious market of multiplayer shooters was extremely painful, but nobody even thought of abandoning this production. Especially, since there is a lot of potential here: it is an FPS that focuses on the balance between realism and fun, offering a very sober view of the modern battlefield and the opportunity to take part in combat in the largest cities of Europe. And we sincerely hope that gamescom will bring players some answers to the question of how developers are going to fix the game which had such a poor launch.
Hot Shot Burn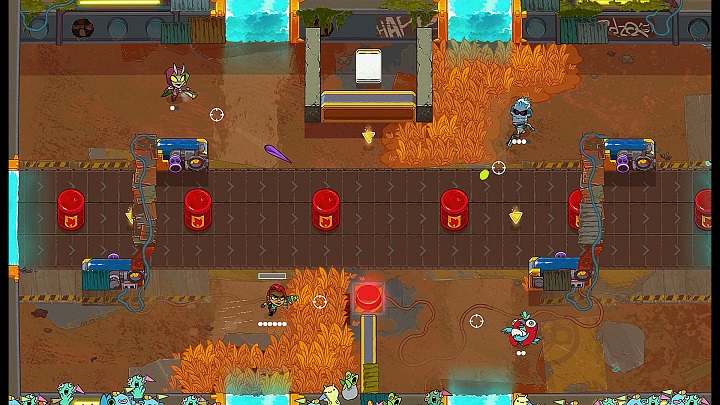 A struggle for survival in deadly arenas has never looked so colorful.
Release date: August 15, 2019 (early access)
Platform: PC
In a nutshell: party arcade / shooter
It's hard to look at simple gameplay of Hot Shot Burn and not feel the overwhelming fun which practically glows from this uncompromising, colorful multiplayer battle game. It's rather not a proposition for loners – Flaming Flamingo's production looks as if its wings could be spread only during a party full of beer and crisps, when each participant of these cheerful deathmatches thinks how to exploit and hamper enemy's life. Hot Shot Burn seems to be this specific kind of low learning curve production, which tries to be nothing more than an ordinary fun generator during social gatherings. And as soon as developers manage to diversify and balance the available heroes, add some humorous power ups and fill the maps with traps we can throw out friends into, we'll be happy to give it a spin during next sleepover or house party.