Essays
14 February 2020, 19:34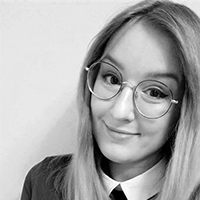 author: Caroline Zlamanczuk
Valentine's Day Special – 13 Video Game Hotties We'd Take for a Date
It's Valentine's Day. Shops are full of chocolate hearts, teddy bears, and flowers. Anyway, what plans do you have for tonight? Playing video games...? Wait. Oh, no! Today is the time for a date!
Ezio Auditore da Firenze (Assassin's Creed II)
Ezio doesn't have to kidnap us – we'd follow him anyway. A few minutes spent in the game were enough to make him unforgettable. Once again, we prefer the more mature version: the Ezio from Assassin's Creed: Revelations.
What about him? Well, the determination to find out the truth, concern for the family, courage, and the fact that he always fights to the end and never gives up. And besides, he is a real gallant who has been very popular with women from the beginning. A real lover. His curiosity about the world and ability to climb is a recipe for a good date – he could take us to a place with a beautiful view and then cook dinner on his own. After all, he's Italian, and we really like Italian food.