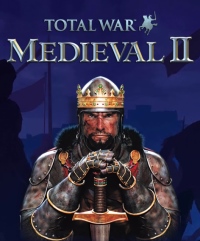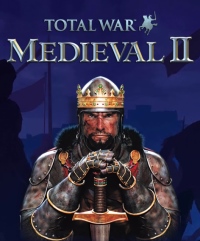 Medieval II: Total War
The next installment in a strategy game franchise from Creative Assembly. The game is set in the period of years 1080-1503, once again taking the players into the Medieval period.
Strategy | RTS | turn-based | the middle ages | war strategy
Medieval II: Total War for PC is the fourth installment in the bestselling and award-winning strategy games series by Creative Assembly. As the title suggests, the production takes the players to the turbulent times of the Middle Ages. The action of Medieval II takes place between years 1080 and 1530. The developers put emphasis on authenticity and faithful recreation of the realities of the period. The players operate not only in Europe but also in Central and South America (fighting against Aztecs) as well as the Middle East (Christian crusades to reclaim the Holy Land).
Gameplay
In total, there are as many as 21 playable factions (including England, the Holy Roman Empire, France, Scotland, Denmark, Spain, Portugal, Venice, Sicily, Poland, Russia, Hungary, Byzantium, Turkey, Egypt, Mongols, and Aztecs, among others), all of which are different in terms of, for example, battlefield tactics. The number of available units exceeds 250 although not every one of them is available from the start and some of them are unlocked with campaign's progress (we get more experienced and better equipped units). Siege options were also expanded – the players can now make use of new siege engines (e.g. battering rams, catapults, etc.) and destroy walls with heavy artillery. As far as economic, mercantile, and political dependencies are concerned, the developers made sure they were historically accurate.
Similarly to the two previous installments in the Total War series, the gameplay of Medieval II is divided into two parts: the turn-based (governing our provinces, economic development, and preparing larger campaigns) and the real-time (commanding units in battle). In the latter, the players can see the fruits of the Creative Assembly artists' labor.
Game modes
Medieval II: Total War for PC offers expanded multiplayer options. The game features a number of online game modes.
Technology
Medieval II: Total War for PC is powered by a modified and enhanced version of the engine used in Rome: Total War. Up to 10 thousand units can take part in a single battle, just like in the previous installments of the series, although their visual quality reaches new heights. The developers made sure that every combatant is unique (different armor, weapons, coats of arms, postures, faces, etc.), prepared over a thousand new animations using the motion-capture technique, and implemented a new building damage system. All of the above undoubtedly makes the gameplay more realistic and lets the player feel as if he actually participates in an epic medieval battle.
Last updated on 10 December 2007
Game mode: single / multiplayer Multiplayer mode: Internet Player counter: 1-4
Media type: 2 DVD
User score: 8,8 / 10 based on 6968 votes.
Pre-release expectations: 9.7 / 10 based on 245 votes.
PEGI rating Medieval II: Total War
Total War: Medieval II System requirements
Recommended:
Pentium 4 1.8 GHz
512MB RAM
graphic card 128MB (GeForce 4 or better)
11 GB HDD
Windows 2000/XP