GreedFall Video Game Series
Video Games Encyclopedia by Gamepressure.com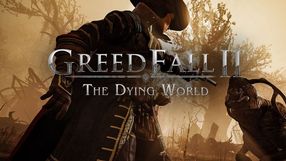 GreedFall 2: The Dying World
RPG 2024
GreedFall 2: The Dying World is the next installment of the RPG series from French studio Spiders. The action presented in the title takes place three years before events from the first part.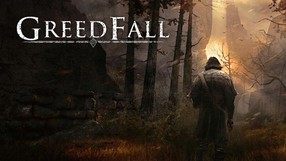 GreedFall
RPG 10 September 2019
GreedFall is another RPG developed by the studio Spiders with the help from Focus Home Interactive. GreedFall is set in a original universe stylized after the 17th century United States. The game takes place on an island where people live in harmony with nature and the supernatural. Things get complicated when the colonists arrive. Our protagonist ends up right in the middle of the conflict between the natives and the colonial forces. Gameplay does not differ that much from what we could see in the previous games developed by Spiders - we will fight with the encountered enemies. In combat, we will mostly use cold steel weapons. Pistols, muskets, and magic are secondary. Exploration and crafting also play a crucial role in the game. There are many possible ways we can choose when approaching oppositions (diplomacy, open fights, sneaking).