Cyberpunk Video Game Series
Video Games Encyclopedia by Gamepressure.com

Project Orion
RPG TBA
The sequel to Cyberpunk 2077 by Polish studio CD Projekt RED. In the game known by the codename Project Orion, we once again move to a dystopian future overrun by megacorporations, trying to survive and become an urban legend.

Cyberpunk 2077: Ultimate Edition
RPG 05 December 2023
The complete edition of Cyberpunk 2077, a first-person RPG by CD Projekt RED. Cyberpunk 2077 Ultimate Edition includes the base game, the Phantom Liberty expansion, all free DLC released beforehand and the Update 2.0.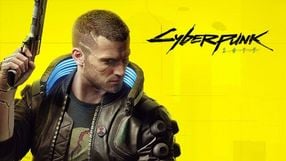 Cyberpunk 2077
RPG 10 December 2020
A science-fiction RPG title based on tabletop role-playing game Cyberpunk. This production was developed by CD Projekt RED studio – the team who gained worldwide acclaim thanks to its successful The Witcher series – actively supported by the co-writer of the original system, Mike Pondsmith. The story takes you to the year 2077, featuring technically advanced, albeit corrupted world of the future. The game is set in Night City, a place known well to the fans of Cyberpunk universe, where ominous intrigues and secrets thrive. While exploring the game's open world, you learn the complex, multi-threaded narrative through numerous dialogues, which often put you up against tough moral choices. Classes and character progression system, combat model, as well as dozens of in-game augmentations were inspired of the original role-playing system. The visual side of the game is built on enhanced version of Red engine, previously used in The Witcher 3.