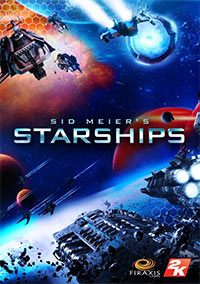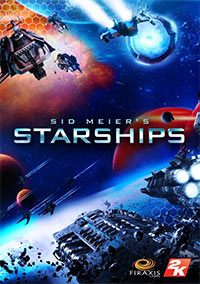 Sid Meier's Starships
Another entry in the strategy game series created by the legendary developer Sid Meier. In a way it us a continuation to the Civilization franchise, especially Beyond Earth, to which it is connected with its story.
Strategy | Economic | turn-based | 4 x | Isometric view | Space
Sid Meier's Starships is an unofficial continuation of Sid Meier's Civilization series. This time players leave Earth and take rivalry with other factions to space. Special team of Firaxis studio led by Sid Meier himself has developed the game.
Plot
Sid Meier's Starships for PC and iOS starts when the human civilization receives distress call from distant civilization. Not thinking too long, leaders of Earth decide to send a military expedition to help an unknown sender. Players are put in charge of it and when their arrive in their destination, they must make sure to fulfill not only the main objective, but also other missions that will help to protect inhabitants of a distant galaxy from the impending doom. The story is connected to events shown in Sid Meier's Civilization: Beyond Earth, and there are leaders of factions from that game in Starships.
Game mechanics
Sid Meier's Starships stands out from its predecessors not only with space setting, but also its gameplay. Instead of building an intergalactic empire, players must protect each planet and deal with constantly appearing threats. Battles are turn-based, and each task takes place on a completely separate map, mostly procedurally generated. After finishing a certain number of missions in current sector, it is incorporated to player's' intergalactic federation. This lets them build their structures to improve the empire's economy.
Due to its space setting, there are no classic units in Starships, but titular ships. They can be freely modified, e.g. to improve their armor or speed or to enable stealth. Some units can be created from the scratch, adjusting not only their battle potential, but also their shape and look. As in Civilization series, there is a technology tree. Many branches of science and development are entirely fictional and based on futurologists' guesses. Victory can be achieved in a few ways, including eliminating all opponents, conquering most of the galaxy, building a lot of the so-called wonders and or having a huge advantage in science.
Technical aspects
Sid Meier's Starships for PC and iOS has been based on engine previously used in Civilization V and Civilization: Beyond Earth. However, since the game has been developed for both PC and mobile devices, creators decided to simplify visuals to allow playing on lower-end devices.
Game mode: single / multiplayer Multiplayer mode: Internet
User score: 5,4 / 10 based on 88 votes.
Pre-release expectations: 7.9 / 10 based on 26 votes.
Age restrictions Sid Meier's Starships: Good for all ages.
Sid Meier's Starships System requirements
Minimum:
Intel Core 2 Duo 1.8 GHz/AMD Athlon 64 X2 2.0 GHz
2 GB RAM
graphic card 256 MB GeForce 8800 GT/Radeon HD 2600 XT or better
841 MB HDD
Windows Vista(SP2)/7