News
hardware & software
05 November 2019, 14:55
Adobe Photoshop Debuts on iPad With a Free Trial Period
Today was the launch of Adobe Photoshop on iPads running the iPadOS 13.1 operating system. The application is available for download at Apple store, and for the first month you can use it for free.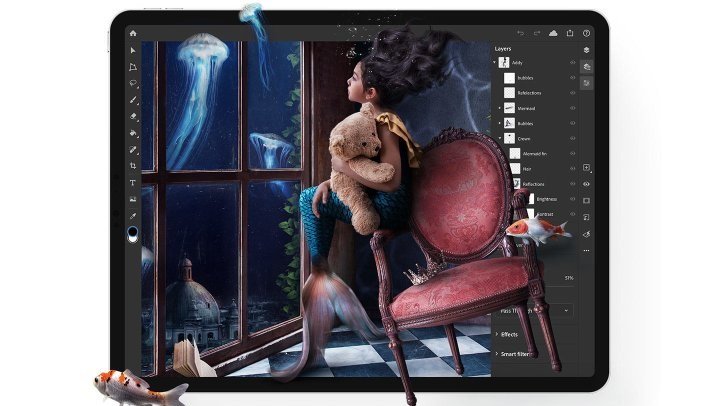 Adobe Photoshop has become a reality for iPad users
We have finally seen the release of the popular Adobe Photoshop graphics program on iPads. It can be used for 30 days as a trial period. Adobe Creative Cloud (CC) subscribers can use the mobile app without additional fees, and other users will then have to pay a monthly fee. Adobe's software is intended solely for Apple tablets based on iPadOS 13.1 or later. iPhone users have to do without. We have listed the full list of compatible iPads below.
Devices compatible with mobile Adobe Photoshop
iPad Pro (Wi-Fi, Wi-Fi and Cellular models)
iPad Pro (12.9-inch) and second-generation iPad Pro
iPad Pro (10.5-inch)
iPad Pro (9.7-inch)
Fifth generation iPad
iPad Mini 4
iPad Air 2
First and second generation Apple Pencil Styluses
Adobe Photoshop on iPad supports only selected, most frequently (according to the manufacturer) used desktop versions of the tool. So we got a clearly truncated release at the start with features such as composing, working on layers or basic retouching. But don't worry - the company announced that the editor will be gradually developed in future updates, which should expand the capabilities of tools by masking, edge enhancement and intelligent object selection. There are plans to prepare easier access to fonts and brushes. The interface is contextual and the size of the interface has been increased so that the touch control, including the stylus, is comfortable enough.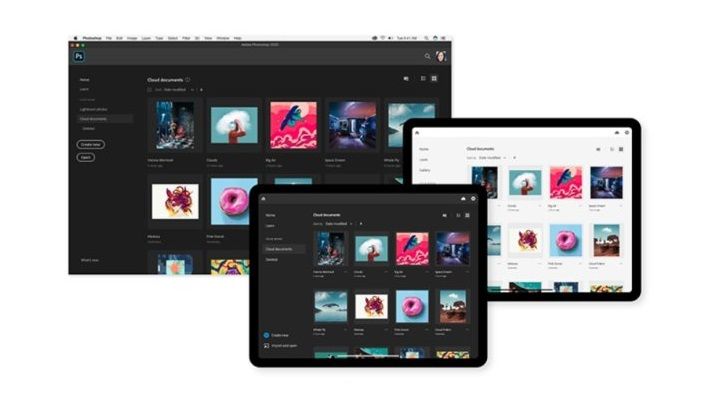 Adobe Photoshop for iPad doesn't yet offer as many features as the desktop equivalent of this powerful graphics editing and creation program.
In addition, the application supports the PSD file format. There's no problem moving files to the cloud and sending them from your PC to your iPad or vice versa. Even updates between devices can synchronize automatically. As soon as the mobile version of the software is properly developed, some of the graphic designers will appreciate the possibility of smooth transfers between the two devices.
Adobe Photoshop is available on iPad in four languages: English, French, German and Japanese.