News
hardware & software
20 October 2020, 14:36
Another Ghost GPU Launch; RTX 3070 Stocks Pretty Much Non-existant
Danish store Proshop has so far received only 6.7 percent of all GeForce RTX 3070 GPUs it ordered. It looks like the availability of Nvidia's new chipsets may be very limited despite a two week delay in launch.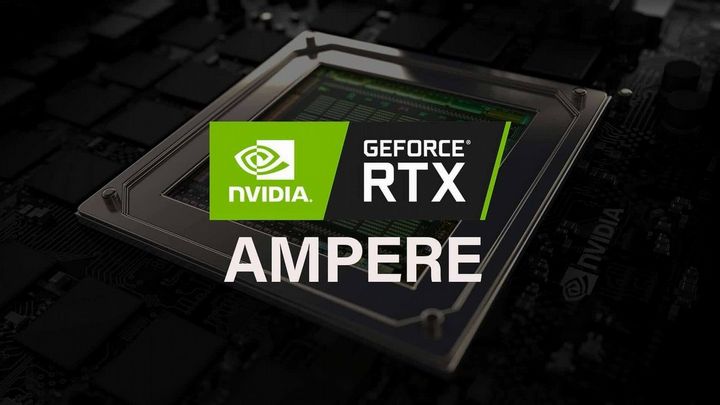 IN A NUTSHELL:
Danish store Proshop has reported that so far it has received only 106 out of the 4280 RTX 3070s it ordered;
Additional 140 chipsets are on their way;
The information comes from one of the chain's stores, but not necessarily relates to others.
Some time ago we reported that the release of GeForce RTX 3070 was delayed until the end of October. The reason Nvidia made this decision was to avoid the availability problems we faced with the launch of GeForce RTX 3080. Unfortunately, it looks like it may be difficult to get a GeForce RTX 3080 in the coming weeks despite the delay. Current production levels are only responding to a few percent of demand from some retailers. The reports are based on information from the Danish store Proshop, which ordered 4280 copies of the RTX 3070 and has so far received 106 (another 140 are on their way - this gives a supply of 6.7%). Worse still, the situation has not changed drastically over the last two weeks. Below you will find a summary of data from October 7th and 19th .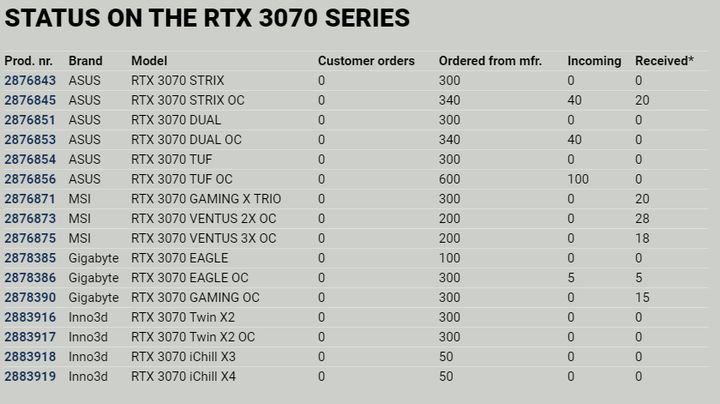 RTX 3070 availability on October 19.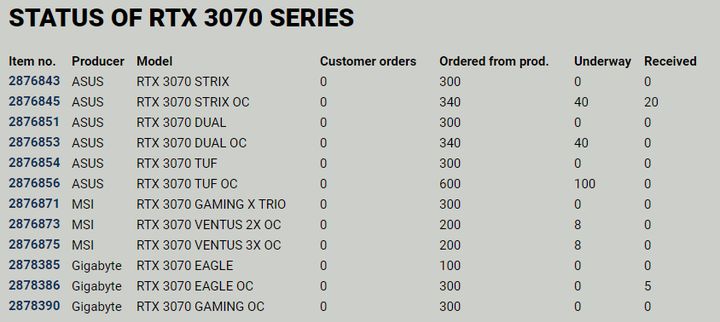 RTX 3070 availability on October 7.
The editors of VideoCardz indicate that production may now speed up, which is related to the fact that the so-called Golden Week (national holiday) has ended in China. Unfortunately, despite this, the chances of delivering all ordered GeForce RTX 3070 GPUs to the shops seem to be very low. Of course, it is important to remember that the reports are based on information from one company and are not necessarily representative of the entire market.
It is worth noting that the situation is not much better with the stronger GeForce RTX 3080 and GeForce RTX 3090 GPUs. Proshop received only 6.9% of ordered RTX 3080 and 10.4% of RTX 3090.
It is worth recalling that the day before the launch of RTX 3070 AMD will have a conference, where the company will present the hardware competing with the discussed GPU - Radeons from the RX 6000 series. If the new proposals of Dr. Lisa Su are worth attention, and the problems with the availability of AMD devices are actually that serious, the situation may bite Nvidia back (of course, unless AMD is in a similar position).