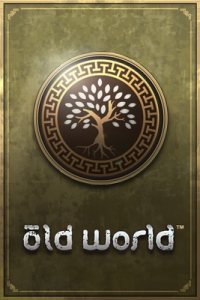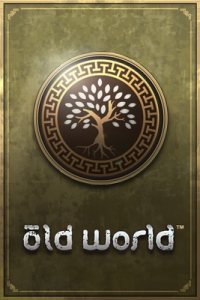 Old World
PC
10 Crowns
A turn-based 4X strategy inspired by the Sid Meier's Civilization series, in which we lead an ancient dynasty and try to make the country ruled by it a world powerhouse. The main designer of Old World is Soren Johnson, who also designed Civilization IV.
Strategy | turn-based | 4 x | Ancient history | indie games | historical
Old World

Release Date PC

01July2021
developer: Mohawk Games publisher: Mohawk Games Official website

game language: English
Old World is a turn-based 4X strategy in which we take control of the ancient state and try to turn it into a real empire. The game, initially known as 10 Crowns, was developed by the independent studio Mohawk Games. Its chief designer was Soren Johnson, who previously held the same position with games such as Offworld Trading Company and Sid Meier's Civilization V.
Mechanics
Most of the time in Old World we spend on a hexagonal map of the world. The game is played in turn-based mode, and as one turn means one year in the game world, during the game we do not play as a single ruler, but take control of an entire dynasty that strengthens its position from generation to generation. The condition for victory is the fulfilment of ten so-called Ambitions, i.e. the special tasks set for the dynasty. They are generated procedurally, based on our previous achievements, the personality of the current character, as well as the events in which we have to participate. There are more than a thousand of them, inspired by events known from the pages of ancient history; the events often create a domino effect (one causes another, this in turn is the cause of another and so on). As in the Civilization series, it is also possible to achieve a point victory, occurring here in two ways: gaining more points after a certain number of turns or collecting twice as many points as any other nation.
During the game, we build and expand cities (together with the adjacent rural areas), constructing various buildings, among which the world's wonders, sanctuaries, amphitheatres and garrisons are leading. How many actions we can perform in a one turn is determined by a system of commands, the number of which can be increased by gaining a legitimacy (and thus - strengthening our position on the throne). This applies both to the constructing of buildings, taking part in events and conducting diplomatic activities, as well as make war.
Of course, for all this we need raw materials such as food, wood, stone and iron, which we obtain ourselves or buy by trade. Interestingly, the developers have implemented here a system known from the game Offworld Trading Company, which makes sure that prices on the market fluctuate depending on demand and supply. Moreover, an important role in Old World is played by the development of technology, which is based on mechanics borrowed from card games. As we progress, we are building a deck of cards related to specific technological discoveries, which leads to difficult choices about which research to reject at a given moment and which to prioritise.
Technical aspects
The graphic design of Old World does not differ too much from the level known from many other 4X strategies. The game was maintained in a style reminiscent of the fifth part of Sid Meier's Civilization series.
Last updated on 02 July 2021
Game mode: single player
User score: 3,8 / 10 based on 59 votes.
Pre-release expectations: 5.6 / 10 based on 90 votes.
Age restrictions Old World: 12+
Old World System requirements
Minimum:
Intel Core i5-6400 2.7 GHz
8 GB RAM
graphic card 2 GB GeForce GTX 660 or better
10 GB HDD
Windows 7 64-bit
Recommended:
Intel Core i5-8500 3.0 GHz
16 GB RAM
graphic card 4 GB GeForce GTX 970 or better
14 GB HDD
Windows 10 64-bit