News
video games
05 July 2019, 17:55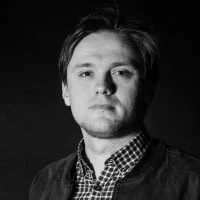 author: Matthias Pawlikowski
Cyberpunk 2077 First Written in Polish
It seems that Cyberpunk 2077 is written in Polish first. In an interview on YouTube, one of the devs from CD Projekt RED, Mateusz Tomaszkiewicz, let us in a bit on the development process.
We'll play Cyberpunk 2077 in 2020, and new information about the game started to pour in on the daily. In this case, Quest Director from CD Projekt Red, who's now working on Cyberpunk 2077, was a guest of one of the Polish YouTube channels and said a few words about the development of the game.
It turns out that Cyberpunk 2077 is first created in Polish, rather than English. Well, "what do we even mean by that" wouldn't be a bad question here; Tomaszkiewicz most likely meant writing the script, the dialogs, quests, lore, and the general concept of the game.
Every time we work on our game (…), we prepare the Polish version first. All our writers are Polish. Then we have a team responsible for adaptation of dialogs into English. We start from Polish, and move from that.
Mateusz Tomaszkiewicz, Quest Director at CD Projekt Red
This is quite curious, because if you look at Cyberpunka 2077, you could assume that if there's one language in the world the game should be created in, it's English. Reds think otherwise, though, and that makes a lot of sense, as it allows them to utilize the talent better. This information also means that the development process – at least in this respect – hasn't been altered since The Witcher 3. If it ain't broke, don't fix it, eh?
Beyond that, Tomaszkiewicz admitted that if he could get an implant, he'd get the kiroshi, sort of cybernetic eyes, so that he wouldn't have to wear glasses.
Cyberpunk 2077 is coming April 16, 2020, for PC, Xbox ONE, and PlayStation 4. We've recently learned that the game will offer 4k and ray-tracing support on both consoles and the PC. For more stuff related to the game, head here:
Other things you might be interested in: