News
video games
02 July 2023, 20:50
Disney Characters Hit the Road in New F2P Game
Gameloft has revealed the end date of Disney Speedstorm's early access. Version 1.0 of this racing game will be released in September.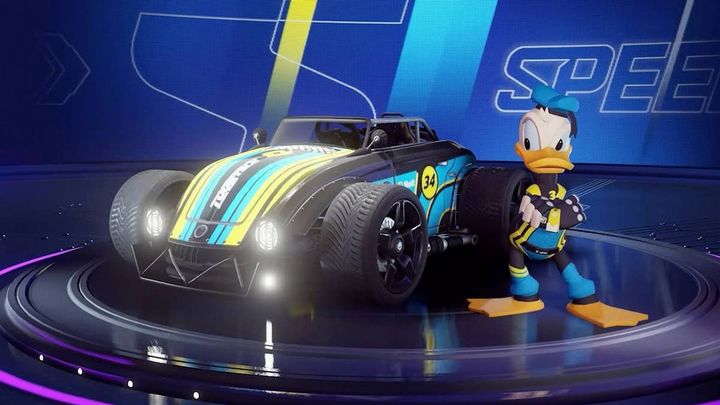 Source: Disney & Gameloft
i
We learned the release date of version 1.0 of Disney Speedstorm, the racing game that debuted in early access this April.
Disney Speedstorm will leave early access on September 28, this year.
The game is available on PC, Xbox One, PlayStation 4, Nintendo Switch, Xbox Series S, Xbox Series X and PlayStation 5.
The PC release can be purchased on Steam, Microsoft Store and Epic Games Store.
The game is currently a paid product, but the full version will use a free-to-play model. Those who have purchased Disney Speedstorm in early access, will receive so-called founder's packs offering special racing suits and karts.
Disney Speedstorm is a racing game in which characters from Disney and Pixar movies compete on racing track.. Responsible for the project is Gameloft, studio known for the Asphalt series. The game allows for both solitary play and competing with other players in multiplayer mode.
The early version of the game was received quite coldly - on Steam 67% of player reviews are positive. In recent weeks, however, the reception of the game has clearly improved - counting only reviews from the past 30 days, 78% of them praise the title.
The improved attitude towards the game is due to the removal of a number of bugs and, most importantly, the June 13 launch of the warmly received second season, called To Infinity and Beyond. Among other things, it introduced one new track (a children's room from Toy Story), two characters (Steamboat Mickey and Steamboat Pete inspired by the classic animated short Steamboat Willie from 1928) and two additional gameplay modes.