News
video games
07 September 2021, 19:19
author: Michael Kulakowski
Post-apocalyptic cRPG Encased Leaves Early Access
After nearly two years in the early access program, the post-apocalyptic RPG Encased debuts today on Steam and GOG.com. The game is inspired by the PC classics of the genre, with the original Fallout at the forefront, and has already managed to gain a lot of devoted fans.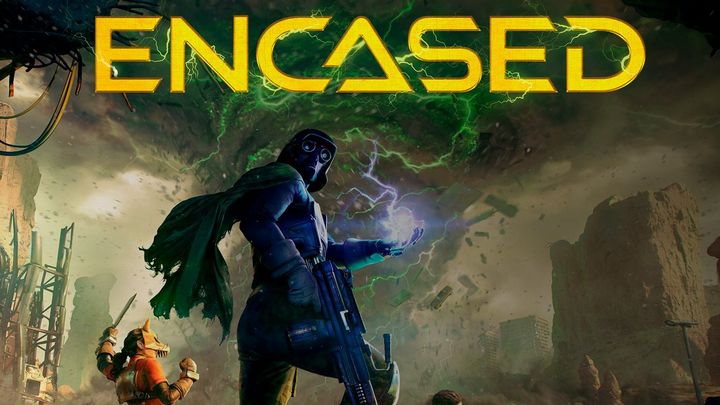 As the developers at Russian studio Dark Crystal Games announced, the post-apocalyptic RPG Encased made its official launch today, after nearly two years of development in Steam's early access. The game costs $23.99 and is available on Valve's store and GOG.com. Along with the title, the official soundtrack and two DLCs went on sale.
In comparison to the version from Early Access, the release edition of Encased offers many new main and side quests, as well as missing chapters from the story campaign, including various story endings. The developers have also made changes to the combat and stealth systems, as well as added previously unavailable locations and items, including weapons.
Encased first appeared in the media in 2018, when the devs launched a campaign on Kickstarter, during which they managed to raise a total of more than 100 thousand euros to complete the game. The title is advertised as an isometric sci-fi cRPG with a tactical turn-based combat system. Encased devs drew inspiration from games such as Fallout, Planescape: Torment and Baldur's Gate. One of their main goals was to give the players as much freedom as possible in choosing how they deal with the difficulties they encounter.
Encased takes us to an alternate, post-apocalyptic version of 1976. The player is a lowly employee of the C.R.O.N.U.S. Corporation, which investigates the mysterious Dome. Huge objects cut off a large territory from the world, which became the arena of rivalry between six different factions, fighting for located on it extremely advanced tech artifacts created by an unknown civilization.
During the exploration of the Dome, the players can freely choose the path of their character's progression, focusing, for example, on diplomacy or typical brute solutions. In total, we can choose from five specializations, and each of them offers a lot of passive skills and abilities useful on the battlefield or during the exploration. The adventure, depending on our preferences, can be completed solo or together with encountered companions.