News
video games
31 July 2021, 21:57
Dark Post-apocalyptic RPG Encased Gets a Release Date
We learned the release date of Encased, a post+apocalyptic RPG inspired by the classics of the genre. The title will debut on Steam and GOG.com at the beginning of September.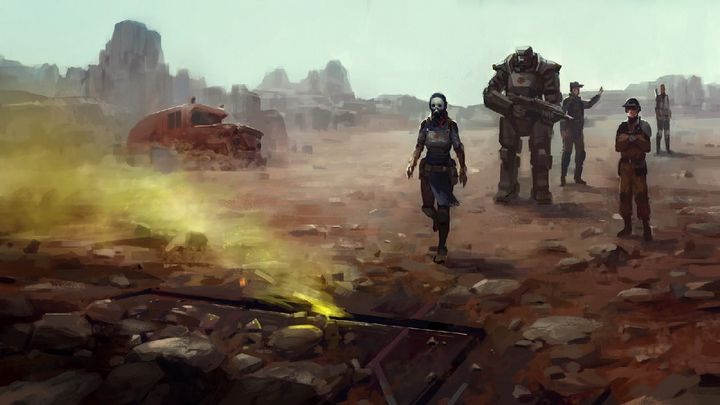 Dark Crystal Games announced the release date for Encased, which has been in early access on Steam for nearly two years now. Version 1.0 of the post-apocalyptic RPG, modeled on classics such as Fallout, Planescape Torment and Baldur's Gate, will be released on September 7 on Steam and GOG.com. Below you can take a look at the fresh graphics released by the developers.
Inspiration for the creation of Encased - as well as the S.T.A.L.K.E.R. series - was inspired by the novel Roadside Picnic by Arkady and Boris Strugatsky. In the game we are taken to an alternative version of the year 1976, in which we will have to explore a mysterious construction called the Dome. Like in the first Gothic we can enter it, but it's impossible to leave. Similarly to Piranha Bytes' game, we'll have to find our place in a closed world ruled by various factions. There will be five groups and we'll recruit companions to our party from their members. The aim of the game is to discover the secrets of the Dome on behalf of the C.R.O.N.U.S. Corporation.
The creators are boasting that they will add many new main and side quests to the content available in early access - including whole chapters of the story campaign - and new locations, weapons and artifacts. In addition, version 1.0 will feature improved combat and stealth systems that will enable us to customize oury experience. Encased will also offer several different endings, which, combined with the various ways to achieve the goal in each task, should encourage players to play through the title multiple times.
Encased will be available exclusively on PC. You can read our Early Access impressions in the link below.