News
video games
01 November 2021, 13:03
End of Fortnite in China; Servers Will be Shut Down Soon
In two weeks, the Chinese servers of Fortnite will be closed and players from this country will lose access to the game. The reason for this move is unknown.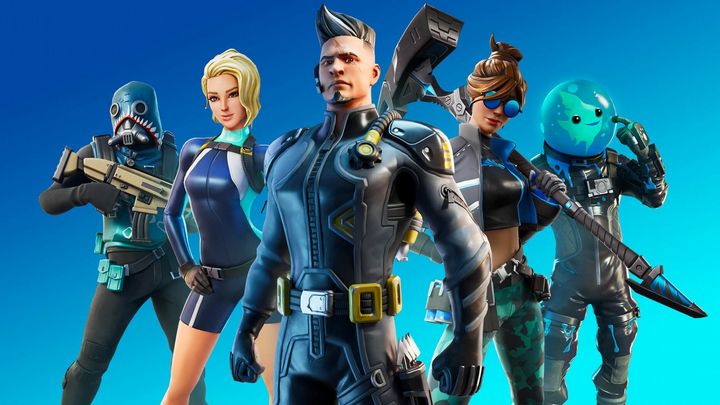 In a nutshell:
Chinese Fortnite servers will be closed on November 15;
The exact reason for this move was not given.
Chinese players will soon have to say goodbye to Fortnite. Servers of the popular network game from Epic Games are to be closed in this country on November 15. Such information appeared on the game's official website.
As follows from the yesterday's announcement from the creators of Fortnite, the game's testing is over. Today, the possibility of creating new accounts was blocked. On the aforementioned November 15, Chinese players will lose the ability to log into the title. Apart from these dates, no other information was provided. Therefore, it is not known what exactly is the reason for the servers shutdown.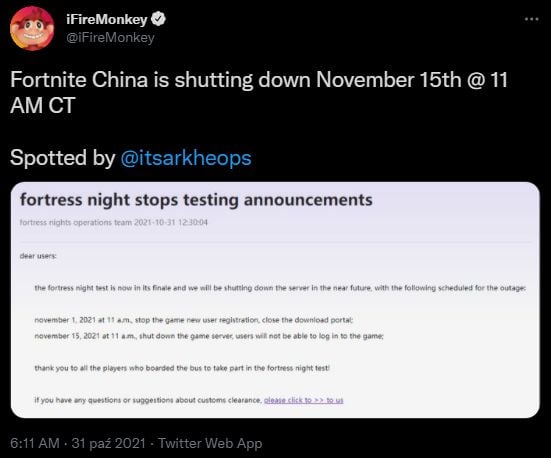 Source: https://twitter.com/iFireMonkey/status/1454677480770572294
It should be remembered that the Chinese government has recently been fighting hard against digital entertainment. At the end of August a law appeared which limited children's access to titles to 3 hours a week. In early September, on the other hand, there was a ban on showing "effeminate" men on Chinese television, which also translated into the admission of new games to the market.
Fortnite version available in China differed from versions in other parts of the world. The gam was known locally under the name Fortress Night and was adapted to the laws in force in the country. As a result, the title did not implement, among other things, a microtransaction system.