News
guides
22 September 2023, 13:19
Fae Farm - How to Get and Use Shell Bits
In this guide we will talk about Shell Bits in Fae Farm. You will learn how to use and get them.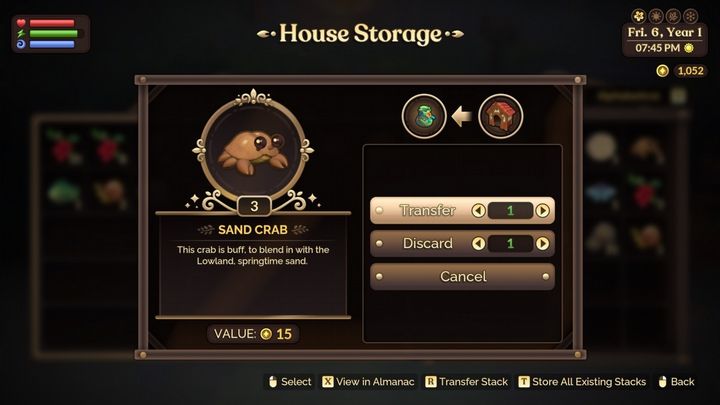 Source: Fae Farm, developer: Phoenix Labs
i
Created by Phoenix Labs, Fea Farm is a new addition to the farming game genre. It adheres to the typical conventions of such titles with delightful visuals and gameplay. Your central goal encompasses nurturing crops, taking care of animals, and mingling with both formidable creatures and newfound friends. Of course to do all those activities you will need a lot of various resources. One of them is Shell Bits. In this guide you will learn about them.
Fae Farm – How to get Shell Bits
Shell Bits are a random drop while catching Crabs or Snails. However, they are quite rare, so it is not a good source of this material. Luckily, there is also a special "workstation" which can produce Shell Bits. It is called Critter Conservatory – it functions a little bit like Coop or Barn. By putting insects and small animals (critters) there you can get various resources, in this case, you will get shell bits for Crabs and Snails.
The Lowlands Critter Conservatory costs:
5 Beech Lumber,
5 Stone Bricks,
20 Plant Fibers,
20 Slits.
Fae Farm – How to use shell bits
If you have encountered Shell Bits and don't know how to use them, the answer is simple – it is a crafting material. Thanks to shell bits you may produce Warmth Potions. So, as you can see, it is quite useful if you wish to venture into Frozen Plateau.
Fae Farm Guide
We have prepared a guide for you. It can be found here. There, you will learn useful information and many tips. It will allow you to start the game smoothly.
Read also: