News
guides
22 September 2023, 13:30
Fae Farm - How to Get Fresh Greens
In this guide we will tell you how to prepare Fresh Greens in Fae Farm. Learn more about it in our article.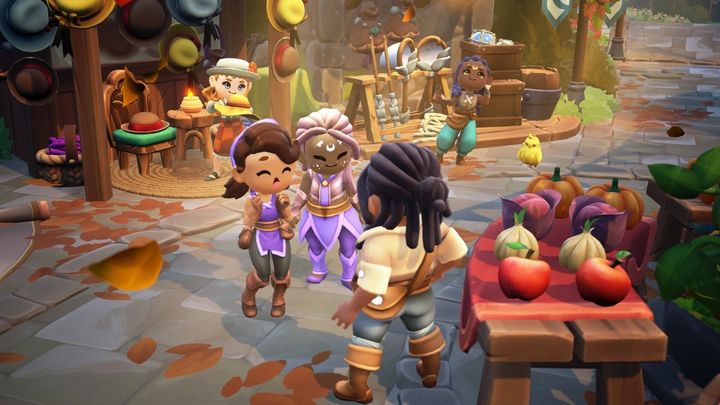 Source: Fae Farm, developer: Phoenix Labs
i
Fea Farm, a new entry in the farming game genre from Phoenix Labs, offers cute visuals and gameplay that align with typical titles in this niche. Your primary objective revolves around nurturing crops, caring for animals, and encountering both menacing creatures and new acquaintances. Of course, to do so, you will need a lot of stamina. You can regain it by eating. Many advanced recipes requires Fresh Greens. In this guide we will tell you what it is.
Fae Farm – How to get Fresh Greens
While the main meals are prepared on Cooking Heart, to prepare many of them you will need an additional workstation – Food Prep Table. You can create it outside in the building menu, it costs:
Beech Lumber,
Copper Ingot,
2x Stone Brick,
Oak Lumber.
As you can already guess, to obtain Fresh Greens, it is necessary to chop some plants on the Food Prep Table. You may use:
Arugula (Spring),
Dandelion Greens (Summer),
Red Chard (Autumn),
Collard Greens (Winter).
Remember that each of the presented above plants grows in a different season (the proper one is in the brackets). Fresh Greens is a popular ingredient in many meals. It is also needed to prepare Steamed Fish and completing Neppy's quest – A Watery Wonder.
Fae Farm Guide
We have prepared a guide for you. It can be found here. There, you will learn useful information and many tips. It will allow you to start the game smoothly.
If you are interested in Fae Farm, read also: