News
video games
11 September 2019, 22:57
Final Fantasy VII Remake TGS Trailer - 3 Minutes of Gameplay and Cutscenes
Square Enix has published a trailer for Final Fantasy VII Remake prepared for the Tokyo Game Show 2019. The material presents a lot of cut-scenes and a bit of gameplay from the upcoming game.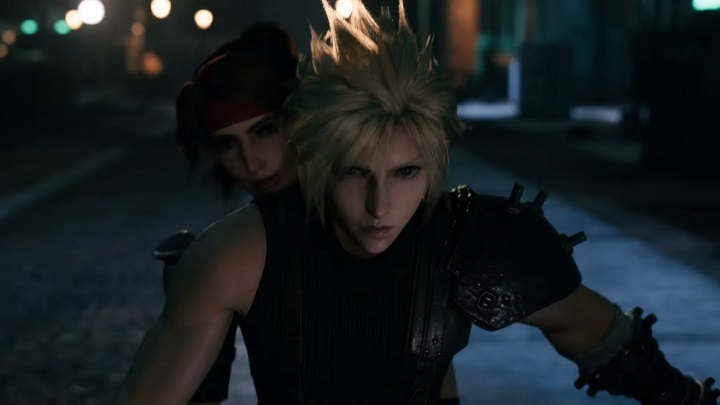 The creators have packed a lot into a three-minute trailer.
We are still waiting for the beginning of Tokyo Game Show 2019, the biggest Japanese video games fair. However, as it usually happens, not all publishers intend to wait until tomorrow to publish their materials. This was the case with Square Enix, which has released a new trailer for Final Fantasy VII: Remake. The video focuses on the presentation of cutscenes, but there is also a place for some combat, exploration and mini-games. Don Corneo was also there, and although we can't see a cross-dressing Cloud, the trailer seems to suggest that we'll see the iconic scene once again. This may be confirmed at the upcoming trade fair, but we may as well find out only after the release of the game. Final Fantasy VII Remake will debut on March 3, 2020 on PlayStation 4. You can watch the trailer below.